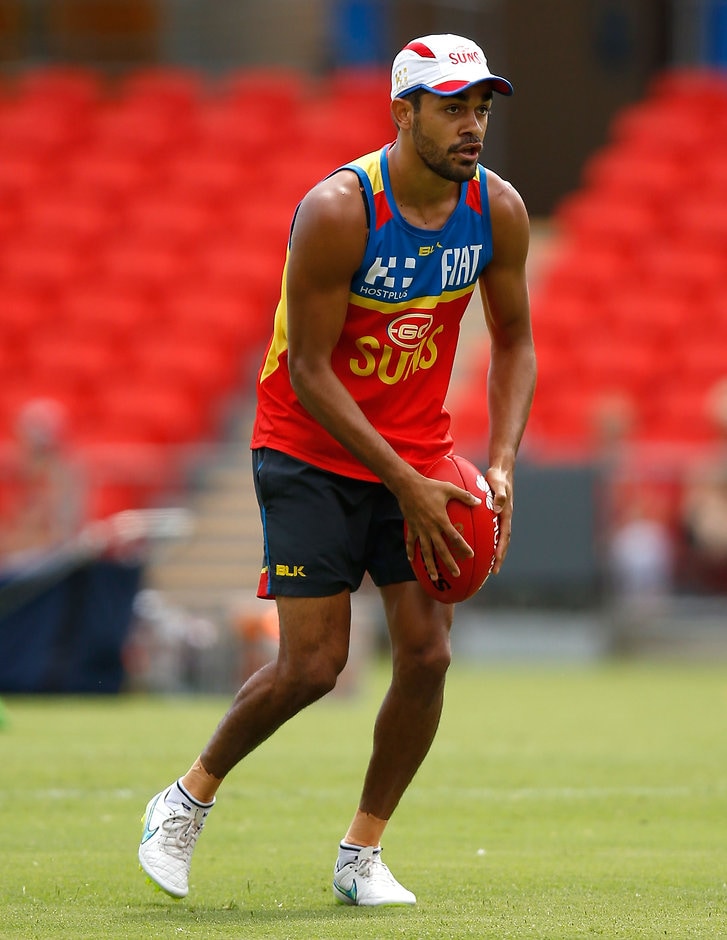 It's time to grab it, mature and go forward. I've stuffed up in the past.
Jack Martin
JACK Martin entered the AFL in 2014 as the most hyped teenager in recent memory.
Brownlow medallist Malcolm Blight said the skinny kid from Western Australia had the best junior tape he had ever seen, while last year, four-time Hawks premiership player Shaun Burgoyne described him as "special".
But through a combination of injury and poor discipline, Martin's early career has stalled more than launched into the elite stratosphere it was meant to.
And the quietly-spoken 21-year-old knows it.
In a candid interview with AFL.com.au, Martin described his upcoming third season as "massive", saying it was time to "start pulling my finger out and get down to work".
"The time flies. I've been in the system for two years and haven't played 20 games," Martin said (he's actually played 23).
"I've got to want to grab it now.
"Two years have just slipped, and coming into my third year I think it's going to be an important year for me.
"I've got to start working hard, do the little things away from the club."
Martin dislocated his shoulder less than five minutes into his debut against Richmond, costing him half the 2014 season, and then missed time with hamstring and ankle injuries last year.
He also did himself no favours by drinking wine with Charlie Dixon the night before playing Hawthorn in round nine and earning himself a club-imposed one-match suspension. Against the Hawks, he tore his hamstring in the opening minute.
Martin said the incident was a "big backward step", but one he'd learnt from. The professionalism penny has definitely dropped.
"It's definitely been frustrating," he said of the injury-plagued two years.
"Coming in as a young guy you want to play as many games as you can, but these things happen in footy.
"I've definitely looked to a few of the older guys, a few of the guys that have been injured before.
"I'm getting older now, a bit more mature, and I'm looking after my body, just things on your days off, massages, coming in and seeing the physios, getting on top of niggles and injuries, whereas in the past I haven't done that."
Martin's best is scintillating, and few that saw his final-round performance against West Coast in 2014 will forget it.
He combines toughness that defies his light frame, a big leap and overhead marking ability few can match for his size, and vision and skills off both sides of his body that are rare.
But at the moment, it's still largely potential he hasn't delivered on.
"Me, personally, it's not good enough," Martin said.
"I hold myself to higher expectations and demand more. I just want to be better, improve and play a full year.
"It's time to grab it, mature and go forward. I've stuffed up in the past, but 'Rocket' (coach Rodney Eade) doesn't hold any grudges. He just wants me to go out and play footy."
Martin will get his first chance in 2016 next Thursday when the Suns travel to Perth to play West Coast in the NAB Challenge.