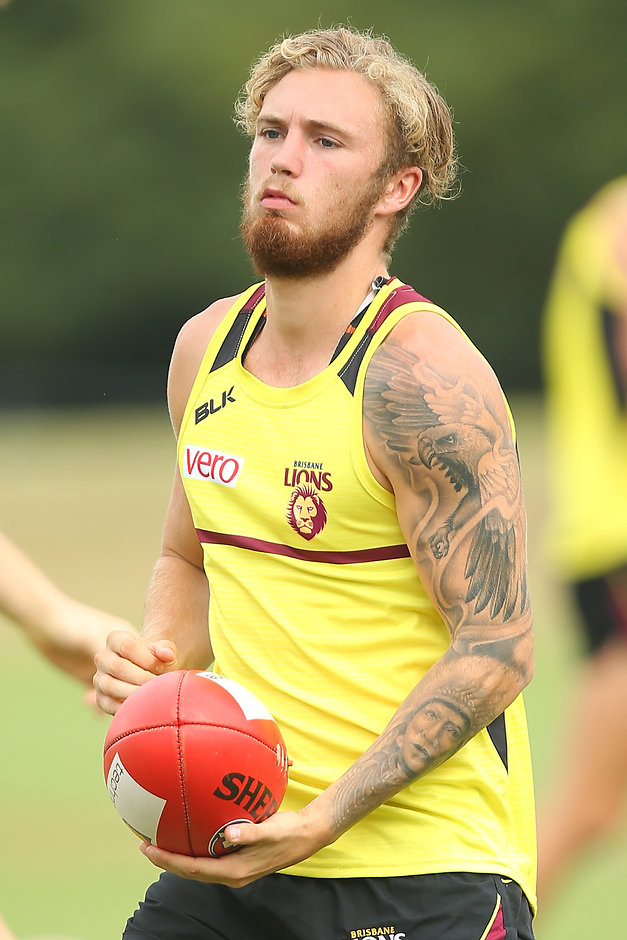 JADEN McGrath's first season with the Brisbane Lions started like a fairytale and quickly unravelled into a nightmare.
The 19-year-old was taken at No.73 in the 2014 NAB Draft, and after a strong pre-season forced his way into the Lions' round one team.
It was a meteoric rise, predicated on hard work and a desperation many of his more senior teammates simply couldn't match.
McGrath's first three matches were full of promise – highlighted by a courageous mark running back with the flight of the ball into the path of North Melbourne spearhead Drew Petrie.
But disaster quickly struck.
McGrath came down with the dreaded navicular bone fracture – an injury that has struck fear into the hearts of both players and fans alike since Matthew Egan's career was cut down with the same diagnosis.
He was supposed to be sidelined for three months, but on the verge of returning, suffered a related problem in his heel and ended up missing the rest of 2015.
"In your first year, all you want to do is play footy and to make an impression, so to be in rehab the whole time was tough," McGrath told AFL.com.au.
"When you're playing, your mind is pretty occupied with the game on the weekend, the game coming up, whereas when you're in rehab you have a lot of time to think about what's going on.
"It's tough, you miss home that bit more because you're not playing, but my family was really supportive and so were all the boys."
McGrath was far from isolated in his recovery though, as the Lions had an inordinate number of players in their rehab group.
He was running by the end of the season, and aside from some shin splints and a small problem with his hip, has completed most of the current pre-season.
Last Sunday, after almost 11 months out of the senior side, the boy from Kerang in country Victoria made his long-awaited return against Gold Coast in the NAB Challenge.
He was quiet – amassing just four disposals – but it mattered little. He was back on the park.
Despite playing almost all of his junior career in the forward line, McGrath's best bet of regular senior action appears to be as a small defender.
The Lions are relatively bare in that department, with incumbent Ryan Harwood the major obstacle.
"I'd played one game as a defender in my life, and I got here and in the third NAB Cup (last year) against the Gold Coast I got chucked in there, and now I'm stuck there," McGrath said with a wry laugh.
"It's something different, but I enjoy it.
"It's an area we don't have many players playing.
"It's definitely an opportunity and I'll take it with both hands if I get a crack at it."