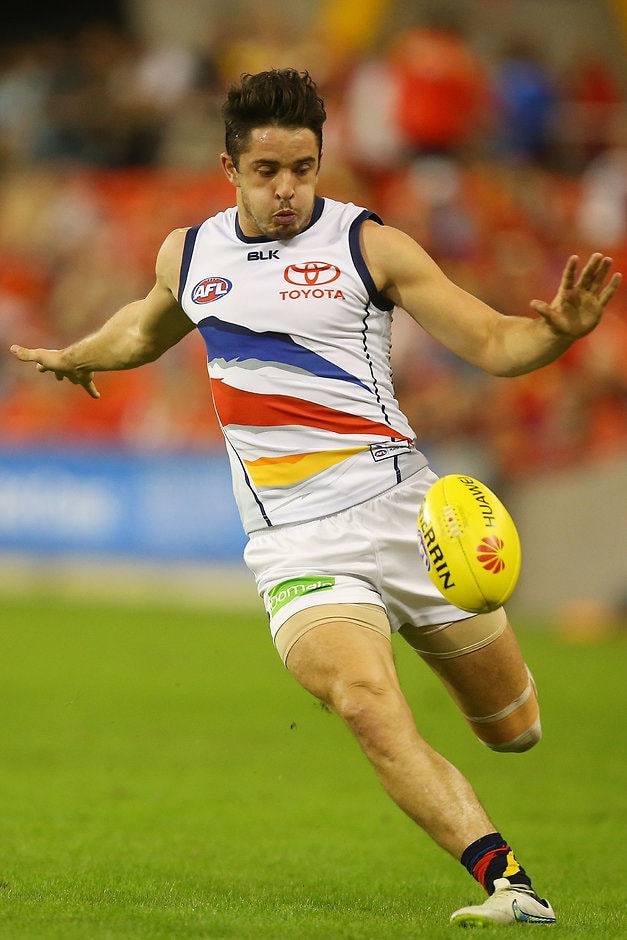 RETIRED Crow Matthew Jaensch will return to the Adelaide hills to play for his hometown of Hahndorf.

Jaensch, 26, played 74 games in six seasons with Adelaide before announcing his immediate retirement on Friday, citing a loss of passion for the game.

The defender's decision to quit the AFL and go back to the Hahndorf Magpies has both shocked and excited local club officials.

"It's come as a real surprise," Hahndorf president Steve Harvey told AFL.com.au.

"I think Matt had been toying with the idea for some time, just due to the way he was feeling about the pressures of playing in the AFL.

"He's always loved coming back here, he's got a lot of mates who still play here, and we always expected to come home one day – but none of us expected it to happen this early in his footy life.

"It might mean we get six years out of him rather than two.

"It'll be a massive help to us on and off the field. It'll get a few more people through the gate, that's for sure."

Historic Hahndorf, just 28km southeast of Adelaide, is a tourism hub of the Adelaide hills, and Jaensch's family is deeply linked to the region. In 1838, his migrant ancestors were among the early Lutheran settlers at Hahndorf – Australia's oldest surviving German settlement.

Jaensch is Hahndorf's greatest football product – the first, and so far only, locally-born player to reach the highest level. (Fellow local Dean Gore, who joined the Crows from Geelong as part of the Patrick Dangerfield trade, is yet to play a game.)

Jaensch grew up across the road from the local football/netball club, which has become a family affair. His father Brenton is a club legend who won five premierships and kicked 1049 goals in 341 games; his mother Rosemary is a club netball great and his sister Kelley is on her way to achieving similar status.

In 2014 the ex-Crow spoke longingly about returning to Hahndorf.

"Being up there is like a getaway for me," Jaensch told Adelaide's The Advertiser. "When footy's all finished, that's where I want to live, whether I play for another 10 years or three or four years. That's where I want to end up."

In 2014 Hahndorf finished last after being gutted by a mass exodus of players on overseas holidays. But the club bounced back last year to win their first premiership since 2001. Hopes are high for Jaensch to spearhead the quest for back-to-back flags.