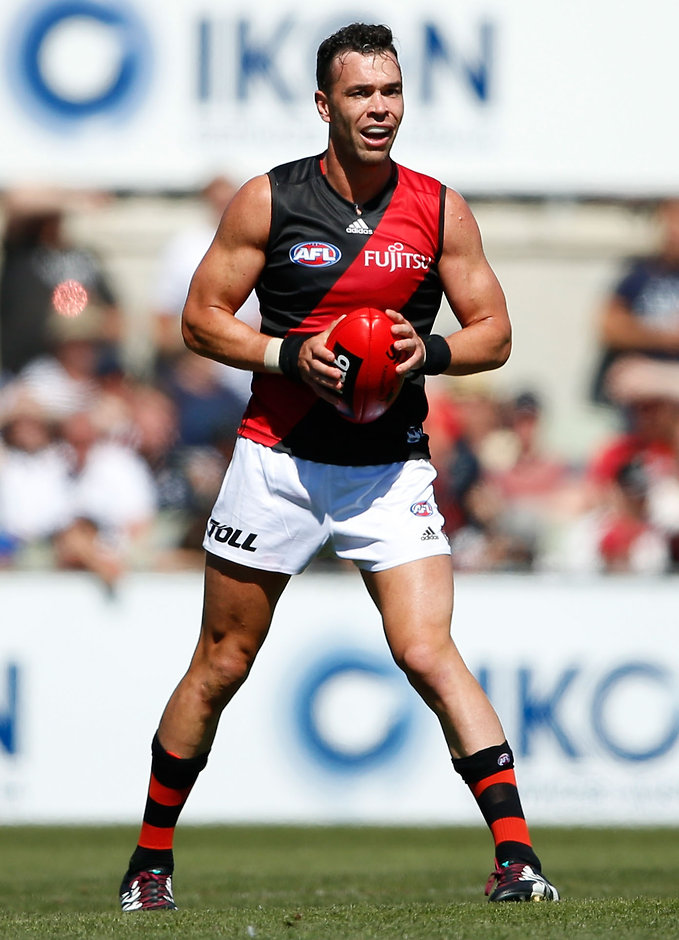 Once I learnt to accept what happened things got a lot easier
Ryan Crowley on his drug ban
RYAN Crowley has revealed he has offered advice to a handful of the 12 banned Essendon players, while acknowledging his own drug-based suspension was the hardest period of his life.
The former Fremantle midfielder was handed a 12-month suspension in 2015 for breaching the AFL's anti-doping code in 201 after taking a strong painkiller to ease back pain.
Crowley was unaware that the painkiller, which he took eight days before the Dockers' round 17 game on July 13, 2014, contained a specific substance that was on WADA's banned list.
"I went to some real dark places," Crowley told RSN927 on Monday morning.
"It was far and away the hardest time of my life.
"It was a really, really lonely place. The footy club becomes your life and everyone there becomes your family and all of a sudden you're out on your own and you've got limited contact with the club.
"At the time I was hating every second of it and it was really difficult, but looking back now I learnt a lot about myself and the people that are close to me.
"In a strange way, I probably wouldn't change it now because I feel like I've grown as a person because of it and hopefully we can do some good things this year."
The 31-year-old had conceded his AFL days were over after Fremantle let him go after 188 games at the club and he missed being selected in last year's draft.
Then the call came from Essendon list manager Adrian Dodoro, sounding him out about a possible role at the club as one its top-up players.
Crowley jumped at the chance, having maintained his fitness throughout 2015, and hasn't looked back.
He also made a point of telling the club that he wanted to offer up his own experiences and help guide the suspended Bombers players through their own time out of the game.
"I had a talk to the club (Essendon) about a few of the things that I wished that I had done differently and a few of the things that might help them (the banned players)," Crowley said.
"Since then I've had a couple of the guys contact me and I've given them a little bit of advice.
"At the time of the ban I'd played 100 games straight and I'd been a pretty big part of where we'd moved as a team.
"To be missing out on what was a pretty exciting year last year was really tough for me.
"The first few rounds I locked myself away and I'd watch the games and get really down on myself.
"I'd ride every bump and emotion and that was the toughest time – round one to round four or five.
"Once I learnt to accept what happened things got a lot easier, and I just hope they can lean on each other and be there for each other."
Crowley said he expected the boos that came his way when he lined up for the Bombers in Sunday's NAB Challenge clash against Carlton.
The new Bomber did not miss a beat with 17 disposals and one goal as he spent the bulk of his time across the half-forward line.
Crowley said he was unlikely to play against Geelong in Shepparton on Saturday, but the plan was to return to the team for the Bombers' third NAB Challenge match against West Coast in Perth on March 13.