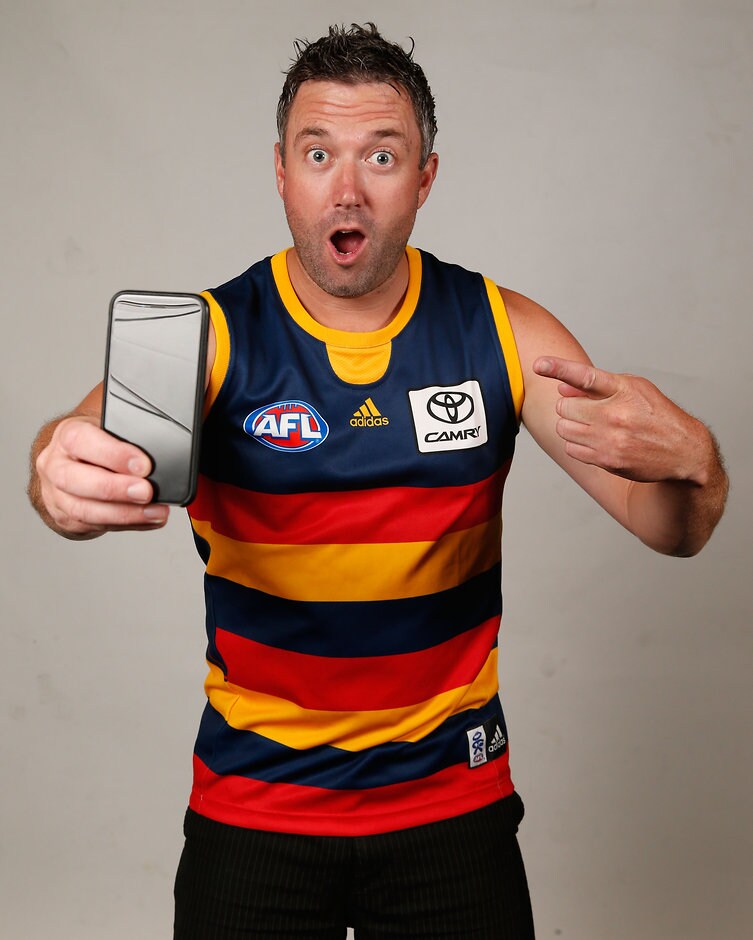 A 'DRAFT sleeper' is a guy who will go under the radar on your Fantasy Elite draft.
This is because they are coming off an injury or a year of poor form and therefore they will sit further down the rankings page based on their average, and might be overlooked by your rivals.
Fantasy review: NAB Challenge week two
A 'draft steal' on the other-hand is exactly that, a steal. This could be a player who will most likely gain dual-position status when positions are updated in rounds six, 12 and 18.
Across each position, I have highlighted three players for you to adjust on your rankings page heading into draft day.
DEFENDERS
Matt Rosa (DEF/MID, Gold Coast) – 2015 average: 74. Predicted average: 89
Rosa has averaged over 90 in two of the last four years and now finds himself with more midfield opportunities at the Suns. He'll most likely play off a wing and rack up plenty of points.
Tommy Sheridan (DEF, Fremantle) – 2015 average: 65. Predicted average: 83
Sheridan scored 89 from 28 disposals in the second week of the NAB Challenge against the Crows and finished the 2015 season like a freight train scoring 84, 89, 89 and 102 in his last four games. Bump him right up your draft order.
Zac Williams (DEF, GWS) – 2015 average: 65. Predicted average: 80
Williams' average of 65 last year was dramatically affected by the green vest that he wore in his first three games of the season. From that point, he never wore the vest again and averaged 80 for the remainder of the year.
MIDFIELDERS
Tom Liberatore (MID, Western Bulldogs) – Didn't play in 2015. Predicted average: 100
Liberatore missed all of 2015 with a knee injury but is back firing on all cylinders. Leading into last year he averaged 97 and 99. Libba dominated the Bulldogs' intraclub game and certainly has the potential to average triple figures.
Click here to subscribe on iTunes.
Dane Swan (MID, Collingwood) – 2015 average: 110. Predicted average: 102
Make no mistake about it, come round six, Dane Swan is very likely have forward status next to his name. This alone will make him one of the greatest steals on draft day. Moving Swan into your forward line during the season could be one of the biggest moves to beat your mates. Luke Hodge is a player likely to be granted defender status early in the year, meaning that both of these players are a big chance to be drafted in the first round.
Lachie Hunter (MID, Western Bulldogs) – 2015 average: 78 points. Predicted average: 93
Hunter is another one of these players who are happy to see the back of the sub rule. He averaged 96 out of the vest last year and therefore should be moved up your draft rankings with confidence.
RUCKMEN
Matthew Lobbe (RUC, Port Adelaide) – 2015 average: 78. Predicted average: 88
With Patrick Ryder on the sidelines, Lobbe will now take over as the Power's No.1 ruckman. He averaged 89 in that role in 2014 and averaged 94 in the four games Ryder missed last year.
Callum Sinclair (FWD/RUC, Sydney Swans) – 2015 average: 75. Predicted average: 86
The former Eagle has touched down in Sydney seeking more opportunities and will now shoulder the ruck duties with Kurt Tippett.
Will Minson (RUC, Western Bulldogs) – 2015 average: 71. Predicted average: 85.
Minson fell out of favour last year playing just nine games for the Dogs. However, he's the best ruckman they have and must be used more in 2016. He averaged 92 in 2013 and should make the most of his opportunities this year.
FORWARDS
Michael Barlow (FWD/MID, Fremantle) – 2015 average: 93. Predicted average: 107
Could Michael Barlow be the No.1 ranked forward by the end of the year? I believe he will be and if his first NAB Challenge game is anything to go by, the answer is definitely 'yes'. He scored 125 against the Tigers the first week of the NAB Challenge and let's not forget, he averaged 111 in 2014 before a role change hampered his scoring last year. He's back in the midfield and set to have another huge year.
Lance Franklin (FWD, Sydney Swans) – 2015 average: 82. Predicted average: 94.
After averaging 95 in his first season with the Swans, Franklin slipped in 2015 for a variety of reasons. He's returned this year looking fit and well. He averaged 101 in back to back years for the Hawks, and although he won't hit those heights again, he can definitely be moved up higher your draft rankings.
Sam Kerridge (FWD/MID, Carlton) – 2015 average: 19. Predicted average: 81.
The former Crow appears to have shaken his tagging duties from the past and Brendon Bolton has given a licence to run free and to win his own ball. He did this in the first round of the NAB Challenge against the Hawks, finding the ball 28 times for 88 points.
Make sure you download The Traders' Fantasy Draft Kit to ensure you are ready to go on your draft day and follow @CalvinDT on Twitter for more Fantasy advice in all forms of the game.