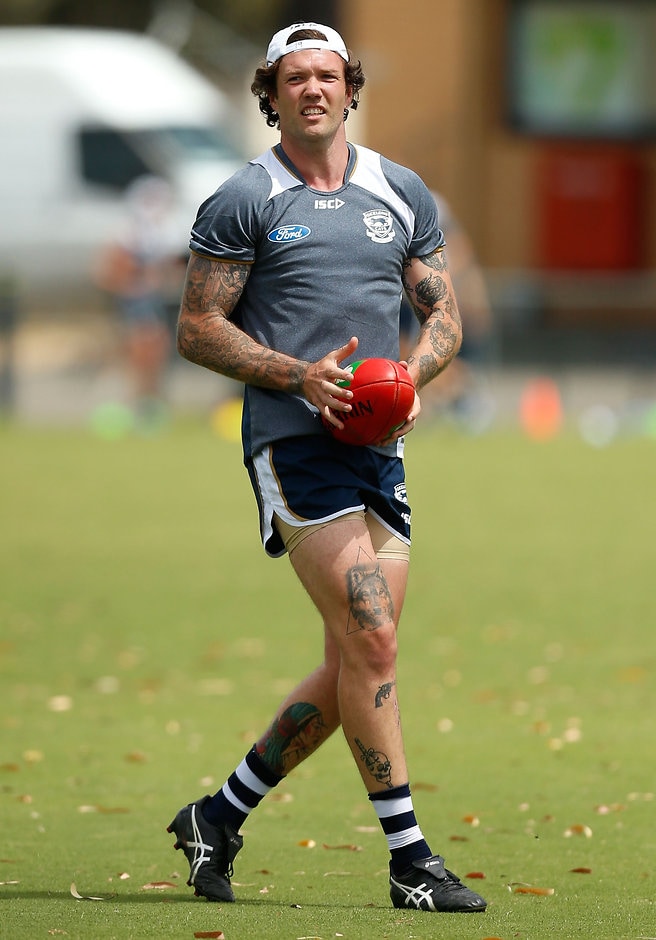 GEELONG forward Mitch Clark has vowed to do "whatever it takes" to keep his AFL career alive, despite his latest injury setback.

Clark, who has a history of soft-tissue injuries, had been battling a calf injury since January but was said to be on track to resume playing by round one. He will now miss club's season-opener against Hawthorn.
The 28-year-old has been on the sidelines since round nine last season and he says some people are saying, 'Here we go again ... just give up'.

But Clark said on social media that he would "continue to do whatever it takes to get back out there with the boys and do what I love most".
Geelong football manager Steve Hocking said: "This is frustrating for Mitch and for the club, but we expect that he will continue to rehab the injury and be available early in the season.
"Mitch has had a solid preseason and has put a lot of work in through the summer.
"His recovery was on track before this setback, and he will continue to work hard to get back on the field with his teammates."
Clark, who returned to the AFL last season after retiring in 2014, played eight games in his first season with Geelong because of a separate calf injury.
He suffered a foot injury in 2013 when with Melbourne that restricted him to just four games.

Clark has also battled a mental health issue which forced him into premature retirement.