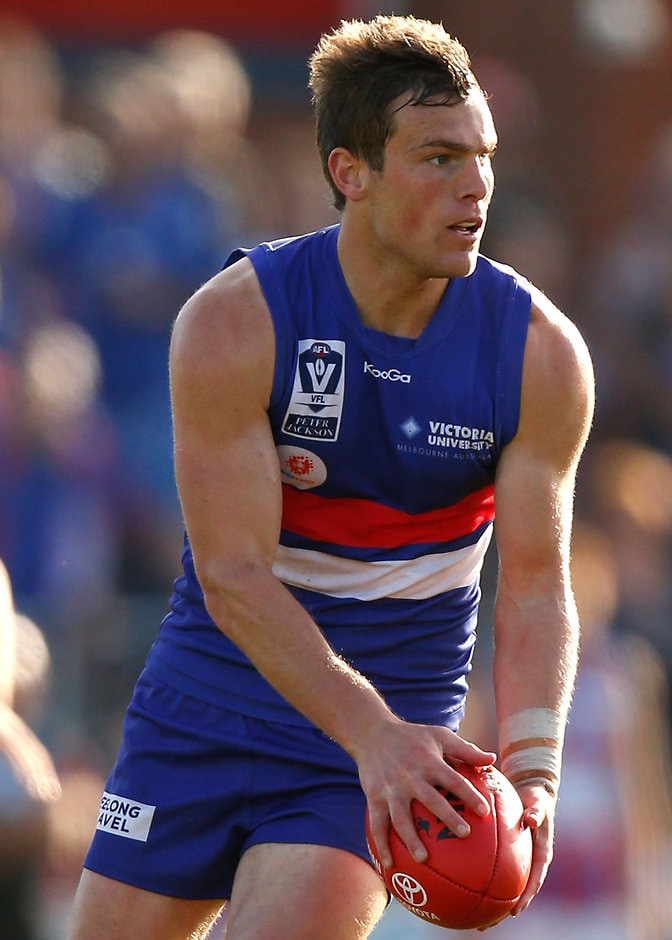 ASADA has previously provided clear advice to the AFL that he should not be working in that role
BRENT Prismall will no longer work at the Western Bulldogs after the Australian Sports Anti-Doping Authority demanded the banned ex-Bomber end his employment with the club.
After discussions with ASADA on Wednesday, the AFL advised the Bulldogs that Prismall must stand down from his role as the club's player welfare manager while he was serving his ban for anti-doping offences.
Prismall is one of the 34 past and present Bombers players suspended after the Court of Arbitration upheld a World Anti-Doping Agency appeal.
The League said in a statement that it was "pleased that the position of Brent Prismall's employment has been resolved" after further discussions with ASADA.
"The AFL has forwarded advice to the Western Bulldogs FC this afternoon that Brent should stand down from his current role at the Western Bulldogs," the statement continued.
"At all times the Western Bulldogs have complied with directions and advice from the AFL.
"The AFL will continue to discuss with ASADA issues surrounding the players' sanctions and their activities."
The Bulldogs said they would comply with the AFL's direction and continue to support Prismall throughout his remaining suspension.
Earlier on Wednesday, the Bulldogs said they had received AFL permission – following the League's discussions with ASADA – for Prismall to continue in his off-field role but ASADA quickly rebutted that statement.
"ASADA has previously provided clear advice to the AFL that he should not be working in that role," an ASADA spokesperson said.
"ASADA has not been privy to any conversations between the AFL and the Western Bulldogs Football Club since that advice, but we hope the situation is rectified as soon as possible.
"The AFL is the body responsible for enforcing the players' sanctions in the first instance."
Under section 22.1 of the AFL Anti-Doping Code, no player declared ineligible may participate in any capacity in an AFL competition or activity.
- with staff writers