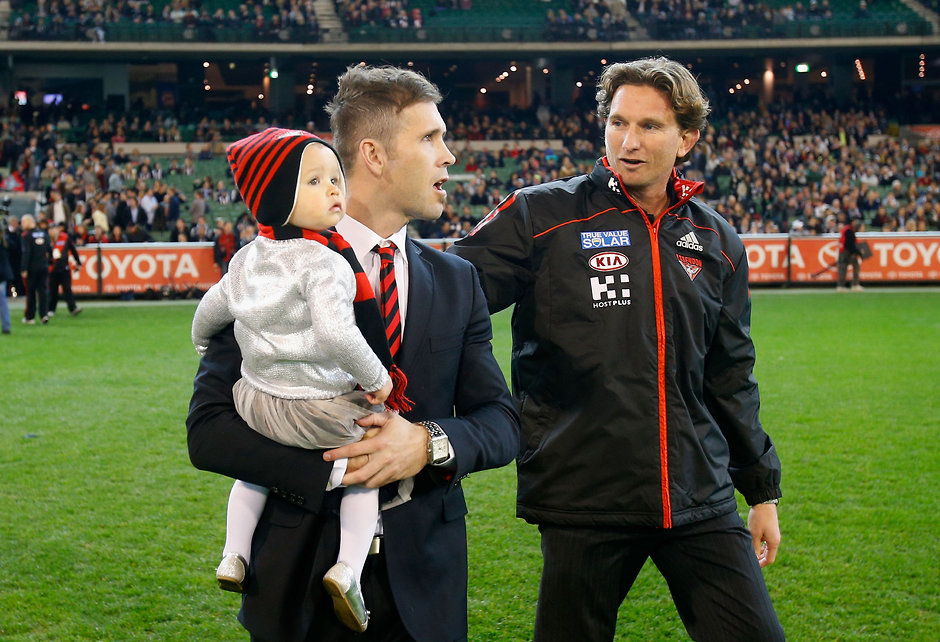 FORMER Bomber Mark McVeigh says his season-long doping suspension has set back his coaching ambitions "a fair way".

McVeigh was forced to stand down from his role as an assistant coach at Greater Western Sydney after the Court of Arbitration for Sport imposed the ban on him and 33 ex-teammates.

Speaking publicly for the first time since the suspension was handed down in January, the 35-year-old now fears it will take him "a number of years" to regain lost ground in his development as a coach.

"It is (going to negatively affect my coaching career). It's put me back a fair way," McVeigh told Fox Sports.

"I've wanted to pursue a coaching career, whether that's a senior assistant or assistant coach, who knows where that leads. But (the suspension has) put enormous pressure on my ability to develop as a person and as a coach, and it's put me back a number of years.

"That's been hard to swallow, and you deal with that every day.

"But in saying that, I've been very well supported by the GWS Giants. I'm actually very, very lucky that I have (that) group of people around me at that footy club."

McVeigh said no one could begrudge any of the banned Bombers if they wanted to continue their careers elsewhere.

He said it would be particularly difficult for unrestricted free agent Cale Hooker to turn down a reportedly lucrative five-year offer from Fremantle to return to his home state.

"It's a very difficult time for a lot of people - family members and certainly the players involved," McVeigh said.

"They would certainly be considering their position and I don't think anyone could begrudge them of that. Ultimately, it's their decision in the end because they've gone through a hell of a rough time."