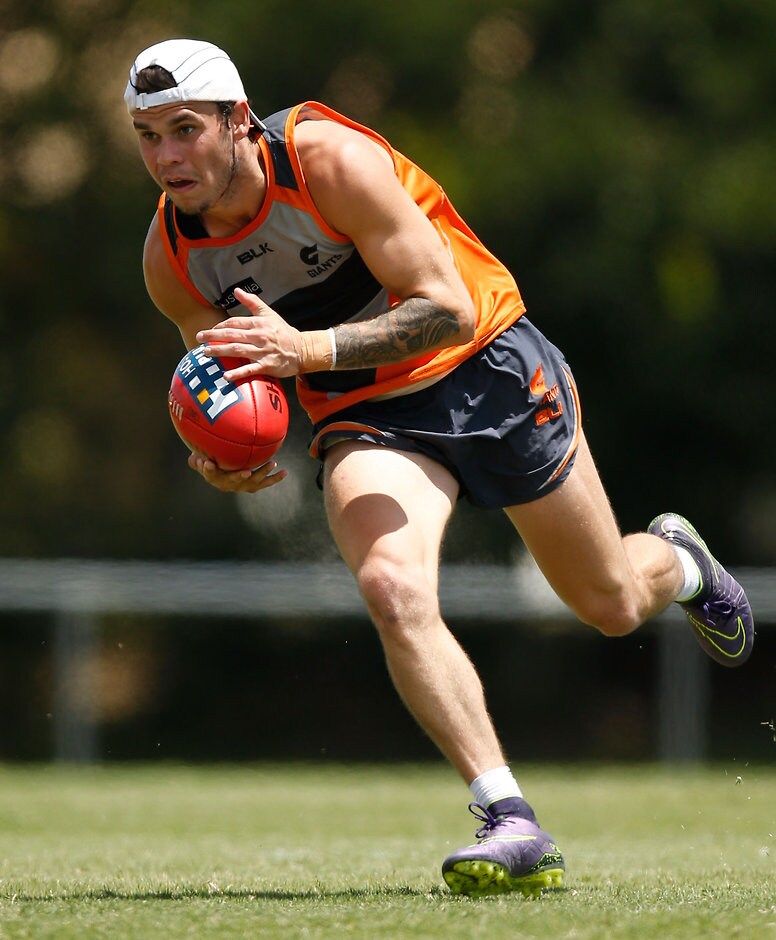 ATTACKING Greater Western Sydney defender Zac Williams is hoping his close association with reigning club champion Heath Shaw will make him a first-choice member of the team's backline in 2016.

Shaw's arrival at GWS at the end of 2013 has not only helped the Giants on the field, it was a major boost for Williams who immediately had a teammate and mentor to work with at close quarters.

The 21-year-old has struggled for consistency since being drafted from the club's academy system in 2012, and has never played more than six games in a row at senior level.

Williams again battled to make an impact at senior level early in 2015 but played nine of the last 11 games of the year alongside Shaw in defence and was a revelation, averaging almost 20 possessions in that period.

He told AFL.com.au that the 2010 premiership Magpie has helped shape his game significantly over the past two years.

"When 'Shawry' (Heath Shaw) came to the club, myself and (fellow defender) Nathan Wilson were very offensive minded, so it's been really good with him coming in and teaching us some tricks defensively," he said.

"He's been a really great asset for the half-backs in our team, we're really working on defending first and then working off our men.

"The coaches have always told us that they love us attacking offensively but they want us to focus on the defensive side first.

"Ryan Griffen has been down there a few times and Callan Ward too, he's been back there, so it's really good playing with those experienced guys and I try to take a fair bit from their game to help my own.

"We're a really tight knit group in the backline; I think we need to be and we're really working well together."

The boy from Narrandera in country New South Wales has played just 31 games in three seasons for the Giants, with injuries limiting the 21-year-old's output during the pre-season.

It's meant he's been forced to fight hard to force his way into the senior side from the NEAFL, but Williams said his first uninterrupted summer has him in prime position to fulfill the talent he's shown, in glimpses, from the outset in 2016.

His goals this year are simple, but the speedy defender also has his sights set long-term on moving back up the ground where he made his name as a talented junior.

"At the moment I'm just trying to cement a spot in the team, so I'm going to try to nail that spot down before I do anything else," Williams said.

"When I first came to the club I was a midfielder but we've got a lot of great midfielders in the team and it was pretty hard to get a spot in there.

"The coaching staff told me they saw me as a defender so I tried to make half-back my spot and my preferred position.

"Hopefully in the next few years I can get back into the midfield, that would be great."