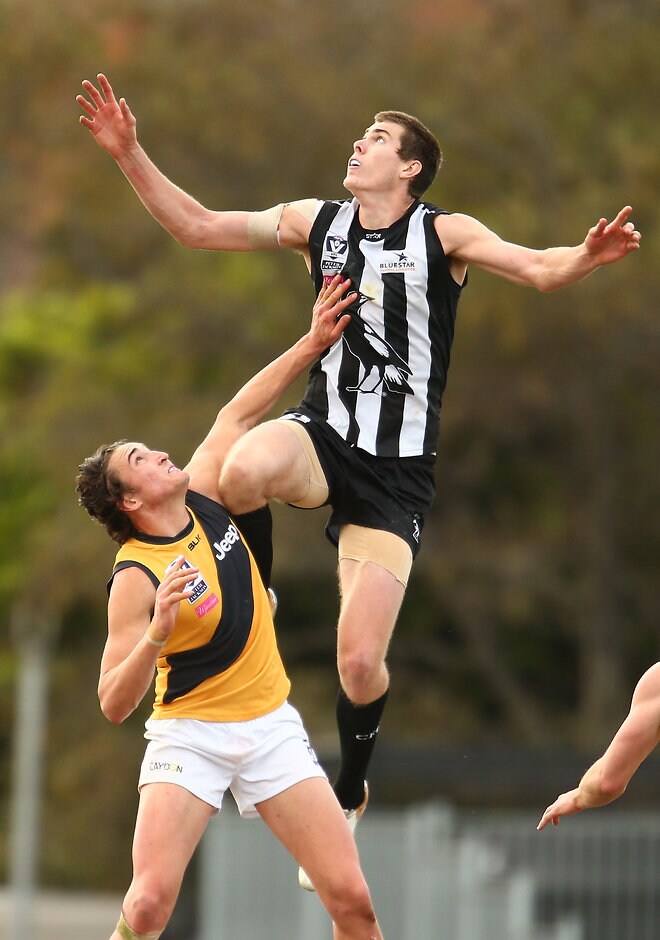 RESERVES curtain-raisers could make a bigger comeback if AFL club fitness bosses can be convinced to alter their warm-up routines.
Collingwood and Carlton staged curtain-raisers featuring their VFL teams last season, while Richmond hosted state league matches at Punt Road before some senior games at the MCG.
The League's general manager of clubs and operations Travis Auld has confirmed to AFL.com.au he is keen for curtain-raisers to become a more regular feature on match days.
"Strangely enough the thing that's holding us back at the moment is this on-ground warm-up 45 minutes before the game," Travis Auld told First Bounce.
"So if you have a curtain-raiser now, it needs to finish an hour before the start of the game.
"If we can convince our fitness coaches that maybe there's another way to do the warm-up (it could work).
"Because I'd like to get back to the days where the curtain-raisers, the teams wait, they form a guard of honour, they (AFL teams) run through and off you go again."
The AFL is trying to improve match-day experience for fans and curtain-raisers have been identified as a big-ticket item.
A one-off televised match between Melbourne and the Western Bulldogs' women's sides in round 20 last year was also a raging success and more women's curtain-raisers are also being discussed.
Meanwhile, Auld said the League hasn't decided if it will reintroduce the security fence around the MCG in round one, after it was used for the first time during cricket's Big Bash League, or for other venues.
But fans will "notice an extra level of security" with increased bag checks and 'wanding', which will take them longer to get into the ground.