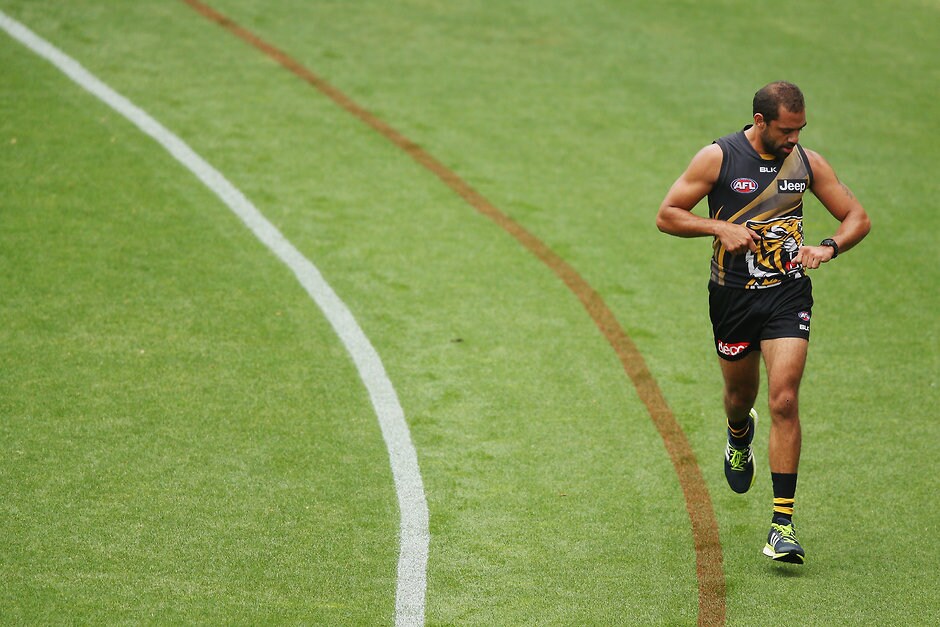 RICHMOND recruit Chris Yarran has backed up claims of a shock early return from injury, showcasing his improved fitness with a strong training run on Sunday morning.
Yarran was all but ruled out for the first third of the season just three weeks ago by coach Damien Hardwick, but his touch at Punt Road Oval suggested otherwise.
Teammate Bachar Houli has even suggested Yarran could return for the Tigers' blockbuster season opener against his former club Carlton in just 18 days.
That remains unlikely, given Hardwick's firm stance that the Tigers would not rush Yarran back until he had done the required work to play, but he has clearly made quick progress in the past three weeks.
On Sunday, Yarran completed the full 90-minute training session at Punt Road Oval, moving well and receiving no special treatment for his troubled calf, which he injured twice over the summer.
He kicked well on both feet, took part in all agility work and tackling and wasn't protected from any contact drills.
Star teammate Jack Riewoldt said the 25-year-old had also made strong progress with his physical conditioning.
"At the moment he's tracking along nicely; he's doing a lot of extra hard work just to catch up," Riewoldt said after training on Sunday.
"He's got behind unfortunately just because he's had a couple of niggling calf injuries, but he's on top of those at the moment and he's looking really fit.
"I'd love to see him out there as soon as possible, but we'll do what's best for Chris and his body.
"There's no point rushing him back for round one or two or whenever."