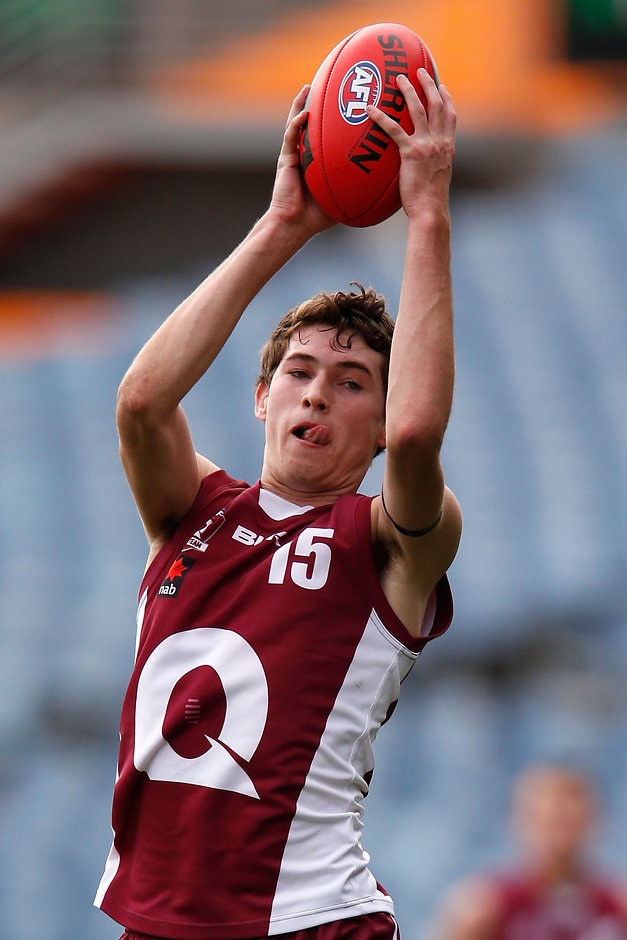 THE INCENTIVE for clubs to trade picks for draft points could be diminished, as the AFL reviews the 'loophole' that emerged in last year's exchange period.
The new father-son and academy bidding system drew the ire of some clubs last year when canny rivals downgraded earlier draft selections to accumulate more points with multiple back-end picks.
The points system was established to force clubs to pay market value for top-end father-son and academy players.
However, northern clubs Greater Western Sydney, the Sydney Swans and Brisbane Lions all used the tactic of turning early picks into later selections that gave them more points to use on highly-touted academy players on draft night.
The AFL's player movement group, consisting of club and League personnel, recently discussed the issue, with concern growing that it gave too much power to a handful of clubs during the trade period.
It is understood one idea put forward to combat the practice of 'trading down' was that if clubs don't keep a pick in the round of the draft that the bid comes, they can still match the bid with their points but they will not get the 20 per cent discount.
For instance, the Swans last year traded their first pick in the draft (No.14 overall) as part of the deal that saw former Bomber Jake Carlisle head to St Kilda.
By being involved in that deal, they accrued a handful more points to pay for academy product Callum Mills, who was always tipped to attract an early bid. But it meant the Swans' first pick at the NAB AFL Draft was No.33.
On draft night, the Demons bid on Mills with pick three, leaving the Swans to match with later picks. After the 20 per cent discount was enforced, the Swans had to pay 1787 points to select Mills.
Under this possible tweak, had they traded out their first pick, the Swans would have had to come up with the full value of points assigned to pick No.3 (2234 points).
Another possibility is assigning a 'gap value' measure. This could ensure, for example, a club that trades out a late first-round selection could still match a bid if it comes early in the second round.
Greater Western Sydney and the Brisbane Lions will again have access to some top academy talent at this year's draft, with Harrison Macreadie and Will Setterfield among the players eligible to join the Giants and tall midfielder Jacob Allison attached to the Lions.
For the first time, Gold Coast also looks likely to produce an early academy selection in classy midfielder Jack Bowes.
The Swans are unlikely to have any early academy selections this season, while most of the possible father-son picks are expected to be placed later in the draft pecking order.