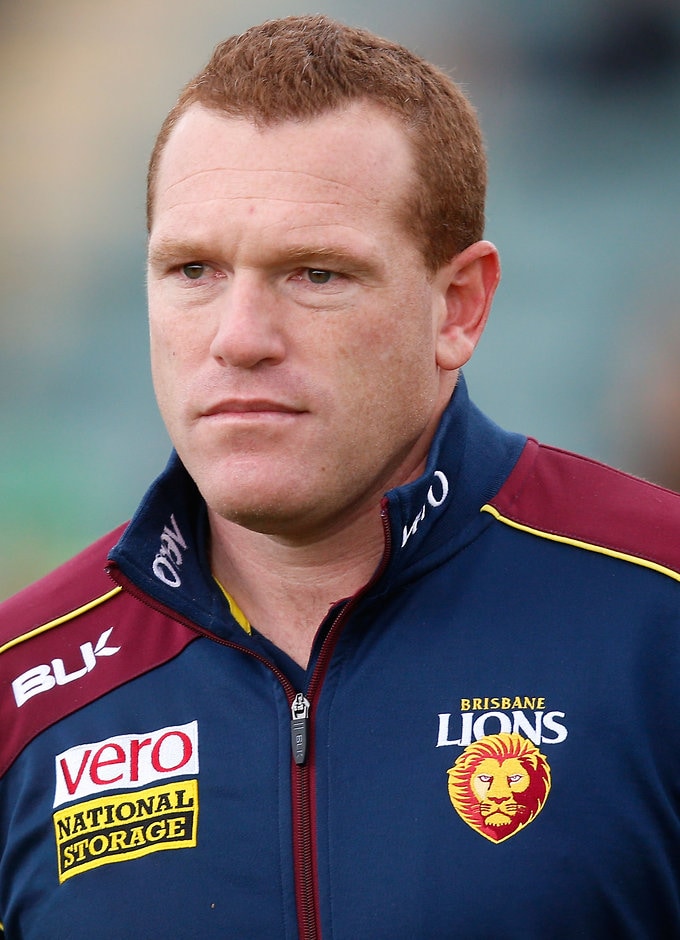 The AFL average is 100 games playing finals - we sit at about 70 right now
Justin Leppitsch
FRESH from inking a new contract extension, Justin Leppitsch says there are "no excuses" for the Brisbane Lions from this season.
After two seasons in charge, Leppitsch has agreed to a deal that will keep him at the Gabba until at least the end of 2017.
He said after huge changes of personnel both on and off the field since his tenure began, the Lions now have all the building blocks in place to climb back up the ladder.
"There's no excuses as far as personnel goes," Leppitsch said.
"That's just the facts. The beauty is we're only going to go up from here."
Aside from 34 list changes in the past three off-seasons, the off-field turnover at the Lions has been huge.
The football manager (Matt Francis), head of physical performance (Damien Austin) and head of welfare (Craig and Melissa Lambert) all changed in the past six months.
No hiccup from washout, says Saint Weller
Leppitsch says with a settled club, he is confident the tide will turn.
He said the on-field talent was now in place – albeit a little inexperienced at both ends of the ground – and would start peaking in about two years time.
"When I got here we didn't have a replacement for Jonathan Brown, now we have three," Leppitsch said.
"The last couple of years has been about getting the personnel on board that can take us forward.
"We feel we've got that.
"I think your players need to mature. The AFL average is 100 games playing finals - we sit at about 70 right now.
"They're basic markers, basic indicators … but without the talent there's no point persisting with those players to go forward. But we have the talent we can persist with and the coaches and the club and the gameplan to go forward, and I'm really confident on that.
"If we don't build a list capable of getting there, it's useless, and I think we've done that the last couple of seasons.
"There'll be bumps in the road but we have to ride those out together."
Leppitsch said he was not concerned that Sunday's NAB Challenge washout against St Kilda would adversely affect his team's preparation for round one against West Coast.
"This time last year I thought we were flying and hadn't lost a game in the pre-season, so who knows.
"There's no secret formula and very rarely the pre-season equates to what happens in season.
"As long as we're focused and prepared for round one, that's the main thing."
The Lions round out their pre-season against Greater Western Sydney at Metricon Stadium on Sunday.