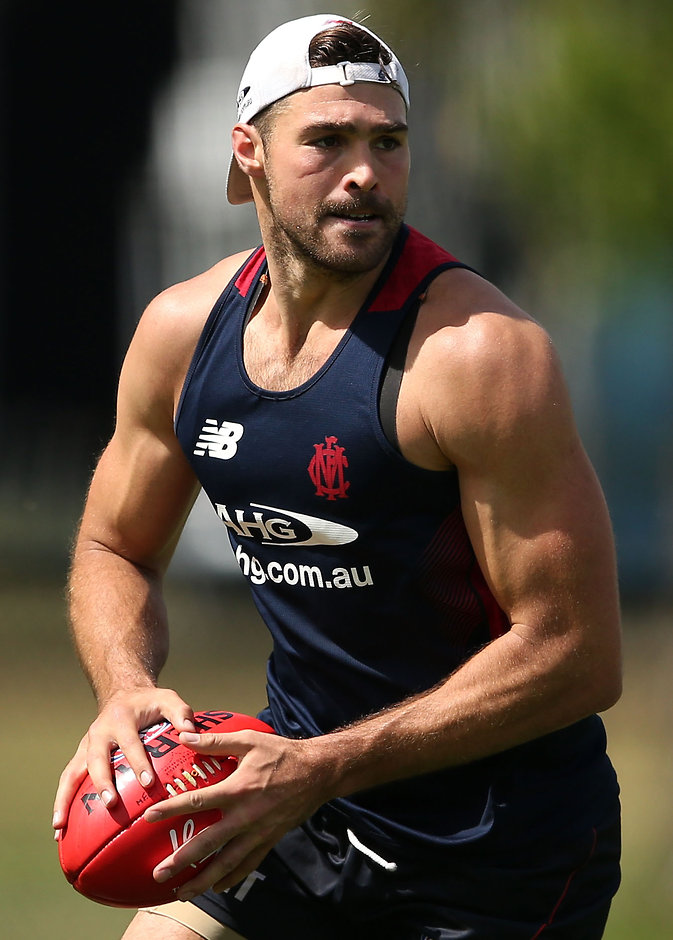 If I start feeling too sorry for myself, it's not going to help me at all
Chris Dawes
MELBOURNE forward Chris Dawes concedes he will not be ready to play until round four following persistent calf problems this pre-season.
Dawes, 27, said given the nature of his ongoing calf injury, the club has decided to take a longer-term approach to his rehabilitation.
The key forward re-injured his troublesome calf during an intraclub game a month ago, pushing back his return date.
Watts to consider free agency options but eyes new Demon deal

"I've had an interrupted pre-season," Dawes said at the AFL Players' Association season launch.
"[The physio staff have decided] rather than focusing on round one, I should take as much time as I need to and have a real emphasis on building strength through my calf.
"Then having another few weeks of conditioning my body in training, and when I start playing games in the VFL I'm right to go."
Dawes, who was restricted to just 14 games in 2015 because of the calf issue and a separate ankle problem, said his injury woes were frustrating but something completely out of his control.
"The frustrating thing, particularly at this time of year, is that I'm in a heavy training block in the gym, bike riding and building up to running as well.
"Whereas with all my teammates, their training loads have tapered off and they've got the excitement of games every week now.
"That isolating feeling is no fun but if I start feeling too sorry for myself it's not going to help me at all. I may as well focus on what I can control and that's train hard and get as much work in without rushing things."
Dawes is out of contract at year's end, but after playing 44 matches with Melbourne in three seasons at the club, his focus is getting back out on the field more regularly.
"I'm out of contract at the end of the year, but I'm sure that'll take care of itself," he said.
"I'm just worried about getting out on the park and getting a kick."