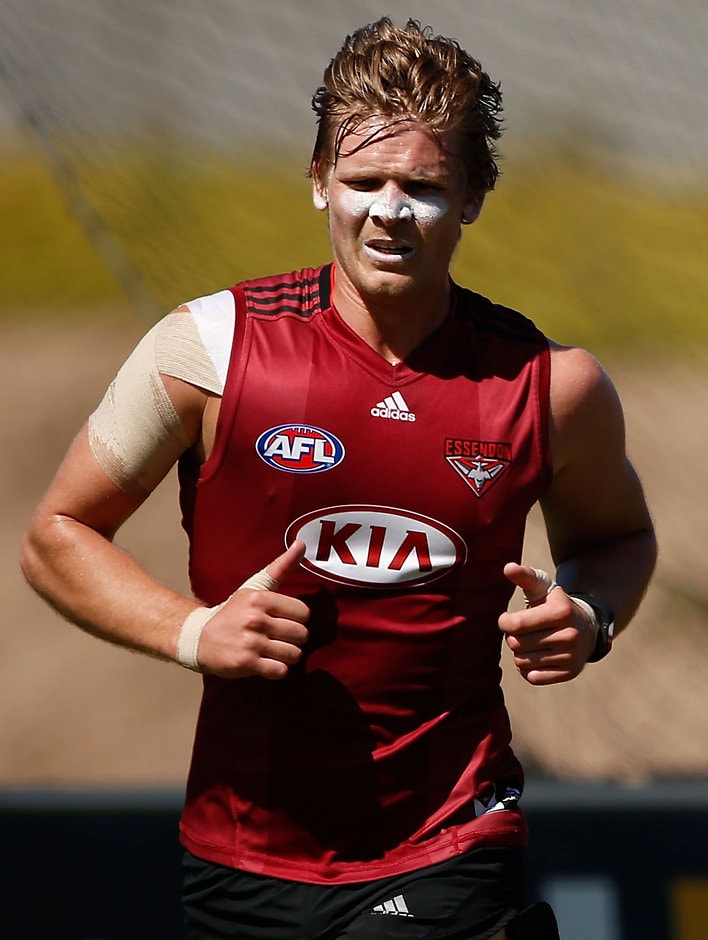 I just like to find out how they're tracking
John Worsfold on the banned Bombers
NEW ESSENDON coach John Worsfold is confident that he can calm any concerns Michael Hurley might have about the Bombers' prospects.
Hurley has joined fellow star key position player Cale Hooker as key recruiting targets for rival clubs.
They are among 12 Essendon players serving doping suspensions this season as a result of the club's supplements debacle.
Fremantle are trying to lure Hooker back to Perth with a substantial offer and now it has emerged up to six clubs are putting out the feelers to Hurley's management.
Apart from the potential money involved, another obvious issue for Essendon will be convincing all the banned players that their futures are with the club.
The CAS ruling earlier this year that meant they are banned for this season was a devastating blow and the latest twist in the mentally-draining supplements saga.
Worsfold worked with the players for a few weeks before their bans started and he has said several times that the Bombers want them back.
"I'd love to have 'Hurls' here and I'm really confident any questions he'd have from me around the expectations of the team and performance, I could definitely answer those," Worsfold said on Thursday.
"We'll work extremely hard to let them know and answer any concerns they have, work through what their requirements are.
"Our aim is to have them all here."
Worsfold added he would only have a small role in maintaining contact with the players during their bans.
"I will just keep in touch with the players, as they wish and as I just like to find out how they're tracking," he said.
"We have other people in the footy club that will handle all that - the list management team are all over all the rules and regulations."
He also is having nothing to do with the players' activities during their suspensions.
"It's way out of my area of expertise," Worsfold said.
"They'll make their own minds up, what they really want to do with their time.
"But they have other experts who will advise them on what they think is the best way to get through this next couple of months, before they can seriously look at getting back into footy."