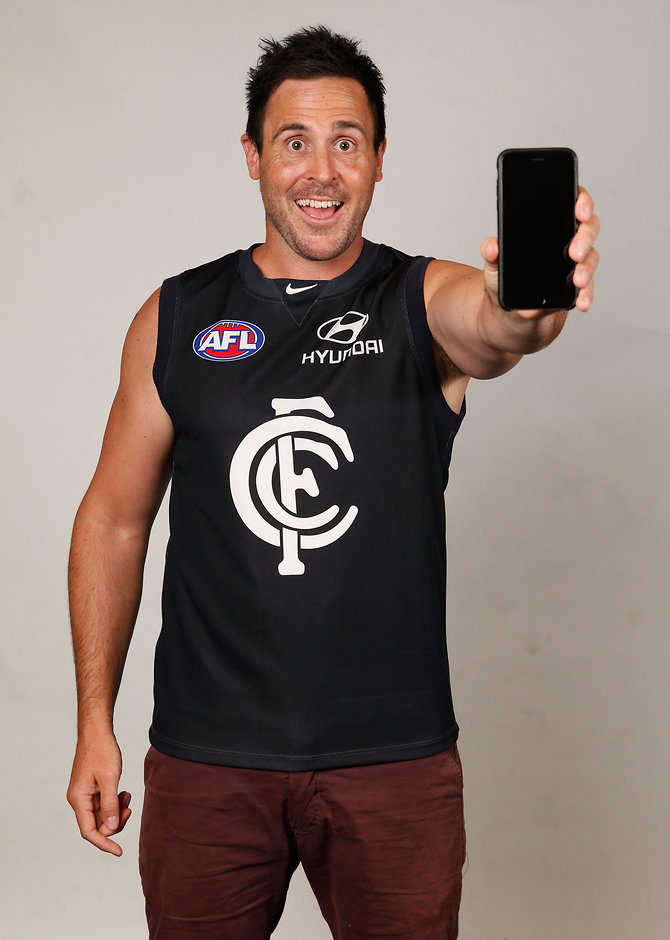 ALTHOUGH we all want the prized No.1 draft pick in Fantasy, it can sometimes be easier to have picks No.2 or No.3 and leave the big call up to someone else, as there is a strong argument for a couple of guys this year.
Personally, I am a coach that likes to be in full control, and if I am lucky enough to get the No.1 pick in my mate's Elite league, here are the contenders I am looking at:
Stefan Martin (RUC, $631,000)
If your league has the captain option turned off (ie. no double points), I think Stef's stocks rise dramatically due to his elite scoring (he averaged 114 in 2015) and the steep drop-off in the scoring potential of the majority of his rival big men. It is hard to find reliable players who don't have the MID label next to their name, but Martin is a consistent threat to go over 110, a feat he reached in 11 of his 20 games last season. If the way Martin finished last season is any indication of what we can expect this year, it would seem ridiculous not to snap him up after scoring 134, 138, 124, 151, 107 and 152 over the last six weeks. With the interchange cap, Matthew Leuenberger gone and Stef's ability to rack up midfielder numbers week in, week out, he is a safe and sensible No.1.
Download The Traders' Fantasy Elite draft kit
Tom Rockliff (MID, $579,000)
Remember when Michael Jordan slipped to pick No.3 because the teams ahead of him used the same rationale I have above? They knew good big men were hard to come by, so passed on the undeniable ability of Jordan. That is a situation No.1 pick holders will be faced with when considering whether to use their pick on the 'Fantasy Pig'. If your league commissioner is handing out double points for the captain, Rocky is a must-have at No.1 as he has the potential to win you games off his own back on a weekly basis. After a horror run of injuries in 2015, Rocky gave us a preview of what we can expect this year by topping 140 in the last four games of the season including a whopping 159. When I asked him whether coaches should select Stef Martin or himself with the first pick, he laughed it off and said 'I scored ok with one lung last year, there is no question'.
WATCH: Adelaide Fantasy preview
Scott Pendlebury (MID, $615,000)
Unlike the guys above, Pendles barely misses a game and brings an elite durability that throws him in the mix as a worthy No.1 selection. Over the last three years, Pendles has missed just one game, which is what you want with your marquee player and it's not like he hasn't pumped out premium scores over that period either with averages of 112, 108 and 111. It is also nice to know he does have the ability to match it with rival top picks, with a career-high average of 117. His touted role across half-back could see Pendles add a few uncharacteristic uncontested marks and kicks to push his average toward 115 this year. 'Dependlbury's' combination of durability and scoring power certainly makes him worthy of consideration.
WATCH: Collingwood Fantasy preview
Gary Ablett (MID, $581,000)
Gone are the days when it was a 'no brainer' auto-selection of Gaz with the No.1 pick, but that's not to say old school coaches won't be justified in using the first pick on the great man. There is no doubt coaches have gone cold lately after Ablett has not appeared in a NAB Challenge game, and there are fresh thoughts of the disastrous year in 2015 where he managed just six games and his worst average in the last eight years of 95. That aside, cast your mind back to 2008-2014 where he averaged 112, 119, 119, 112, 125, 115 and 119 where an argument could easily be made that he is in fact the greatest Fantasy player ever. When Ablett was fit in rounds 14, 15 and 16 last year, he showed that he was still worthy of the first pick with scores of 119, 119 and 176.
Click here to subscribe on iTunes.
Todd Goldstein (RUC, $630,000)
It takes the big guys a long time to develop, but an eighth-year break-out still has to be considered a less conventional way of go about things. Conventional or not, Goldstein elevated himself into the mix for the No.1 pick on the back of a massive year in 2015 where he average triple figures for the first time (114). There is a significant drop-off in the ruck department in the League this year, so arguably his value is higher than the likes of Rockliff, despite the fact he will likely average less. Goldy looked super fit in the NAB Challenge last weekend and is likely to benefit from the changes in the interchange and vest rules. The cherry on top with Goldstein is his durability, missing just six games in six years.
With all things considered, here is my top five in order:
1. Tom Rockliff
2. Stefan Martin
3. Scott Pendlebury
4. Todd Goldstein
5. Gary Ablett