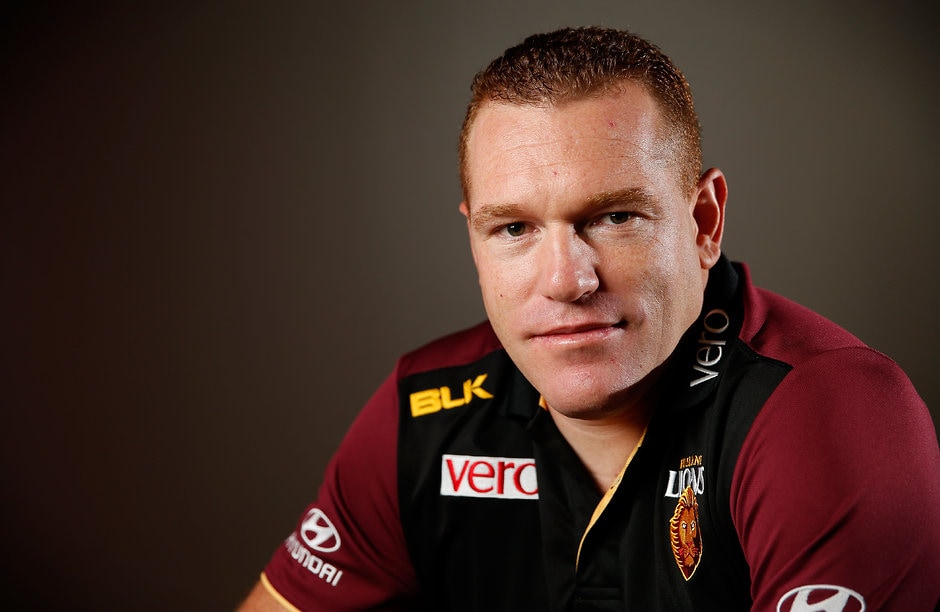 The first two years have been all about list management. There's been a bit of coaching in there, but it's been about getting together the people who are going to take us forward
Justin Leppitsch
JUSTIN Leppitsch is finally ready to do some serious coaching with the Brisbane Lions.
He might be entering his third season as the senior coach of the club, but as he told AFL.com.au, the majority of his time until now has been spent rebuilding the playing list and positioning the club for a climb up the ladder.
"The first two years have been all about list management," he said.
"There's been a bit of coaching in there, but it's been about getting together the people who are going to take us forward and assessing them."
Leppitsch has turned over 34 players from the senior list in three years.
List rejuvenation was a key plank when he applied for the Lions job at the end of 2013, and when he signed a contract extension earlier this week he said his message for the board was that the Lions needed to stay the course.
According to Leppitsch, almost all the changes to the playing list over the last three summers were anticipated, and they included the retirements of Simon Black, Jonathan Brown, Ash McGrath and Matt Maguire.
"We knew it was a time to start again, rejuvenate the list. But if you're bringing in 18-year-olds to replace 30-year-olds, it was going to leave a void," he said.
The Lions won seven games in Leppitsch's first season, but just four last season, a return he acknowledged did not look great from outside the Gabba.
"We're in an impatient industry, but you get inconsistencies when you play a lot of young players," he said.
"It looks like non-competitiveness at the time, but it's often fatigue and they can't go another step.
"Leigh Matthews used to stay fatigue makes cowards of us all. The longer you have been in the game and last longer the more you look stronger. That's the way it works."
It was Matthews who coached the Lions to their hat-trick of flags between 2001 and 2003 in which Leppitsch was the No.1 key defender.
It was also Matthews who urged Leppitsch to apply for the coaching job at the end of 2013 and who meets with him weekly in his official role as the football director, but also as friend and mentor.
"He keeps me informed, and vice-versa, of what's going on in the footy world. But I've known him for a very long time and we have a great relationship as friends and colleagues, so I'm fortunate enough to have a relationship like that with Leigh."
Leppitsch is pleased with the off-field team he has put together in 2016. He will have direct responsibility for the forward line, but will also be able to delegate more than he has in the past.
Longtime assistant Gary O'Donnell is now in charge of development, a role Leppitsch believes suits him perfectly.
"He picks up all the little things at a time I'm looking at the big picture, and he's elite at that. It might be when the players don't run through to a cone, or drop a water bottle.
"They're going from boys to men and he makes them accountable, which is why he he's the best person for the the job."
Also back at the Lions after a five-year absence is Craig Lambert, who with his wife Melissa oversees all aspects of player welfare, which has been an issue for the Lions in the past.
"Welfare is almost ahead of coaching in Brisbane," Leppitsch said. "When you're bringing boys in from interstate, their wellbeing and their ability to settle into a new state comes ahead of coaching.
"Whether we've got that right as a club I don't know, but having Craig there and the emphasis on the players has been a really good move for us."