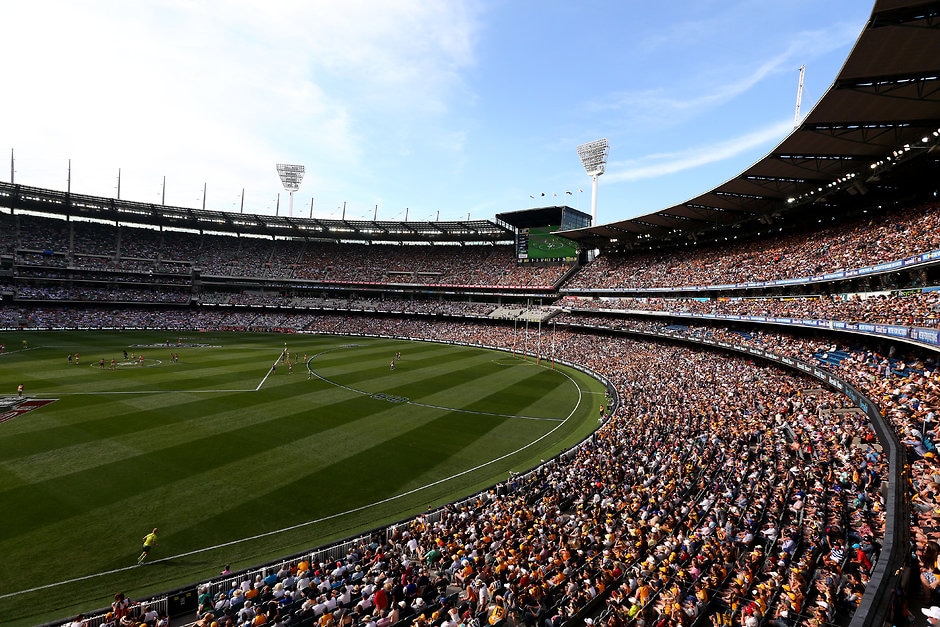 THE AFL is set to experiment with an LED countdown clock at games at the MCG this season.
The proposal, which is almost certain to be ticked off by the AFL executive on Monday, will see boundary advertising boards transformed into a countdown clock at selected stages of the third and fourth quarters.
The last two minutes of both quarters will be excluded to maintain the tradition of players and fans being kept in the dark about how much time is left.
"A countdown clock will be displayed for 40 seconds at some point between 10 minutes and two minutes to go in the third and fourth quarters," an AFL spokesman told AFL.com.au.
"It would then disappear from the screen."
While there has been opposition to having a countdown clock at venues, more often than not players know how long is left in a game thanks to messages from the runner or from those on the interchange bench.
Fans at the game are also usually aware of the time elapsed in the quarter through radio coverage or supporters informing those around them.
People watching on television can see a countdown clock throughout the game.