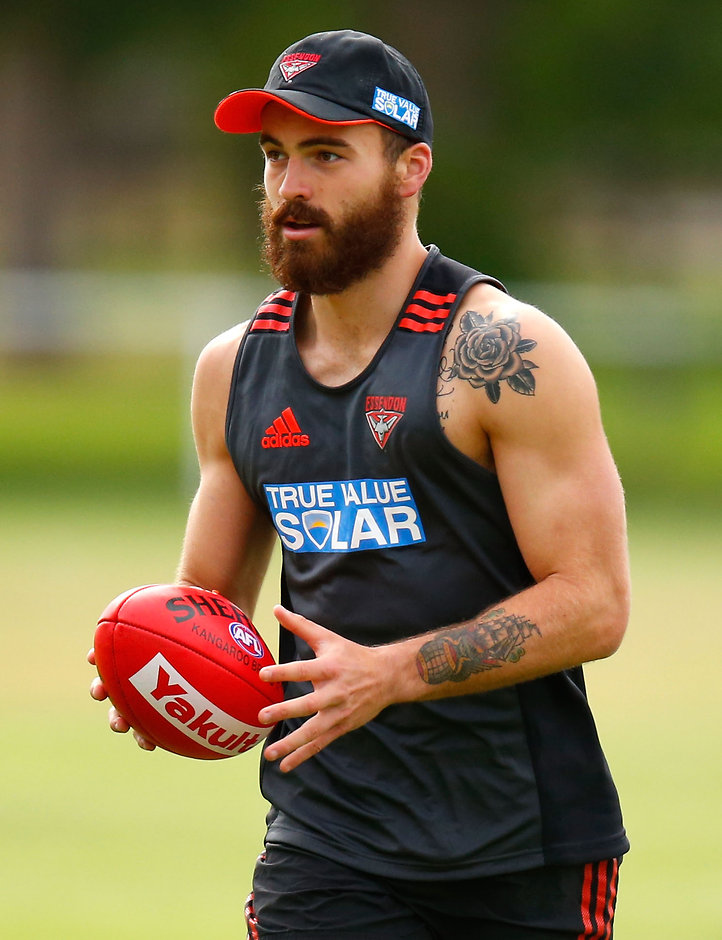 They claimed I was a disgruntled ex-employee. They tried to brush me off like I'm not important
Hal Hunter on Essendon's response to his questions
FORMER Essendon rookie Hal Hunter says he still has no idea what the club injected him with in 2012.
Speaking on ABC's Four Corners on Monday night, Hunter says his questions to Essendon in October, 2014, were stonewalled.
Despite being at Essendon in 2012, Hunter was not one of 34 past and present Bombers players banned for 12 months by the Court of Arbitration for Sport in January after being found guilty of taking Thymosin beta-4.
The 22-year-old said the club was "disrespectful" and treated the issue like it would simply go away.
He is the only player to have taken the Bombers to court.
The Supreme Court ordered Hunter to pay Essendon's defence costs after the club pursued them.
In a club statement released on Monday, the Bombers said they would take no further steps regarding the enforcement of the costs order and would "continue to hold ongoing discussions with Hal and his family".
Hunter said he was hugely disappointed in how the club had treated him.
"They refused to give me any information about the supplements I received," Hunter said.
"They questioned why I needed [the information], what my motives were. They claimed I was a disgruntled ex-employee. They tried to brush me off like I'm not important.
"It's been almost a year-and-a-half and I still don't have any answers to the questions I'm asking and I'm no closer to finding out what I was given."
Hunter was on the rookie list in 2012 and 2013.
He said players were told the club's supplements regime was cutting edge, would not cause them any ill-health and was "WADA compliant".
Hunter went on to say players were taken off-site to Melbourne's HyperMed clinic where they were injected with "amino acids", but he had no idea what they were.
Essendon, for its part, said the club was a vastly different place today than it was in 2012 and that it had "implemented significant governance, compliance and integrity reforms across all areas of its organisation".