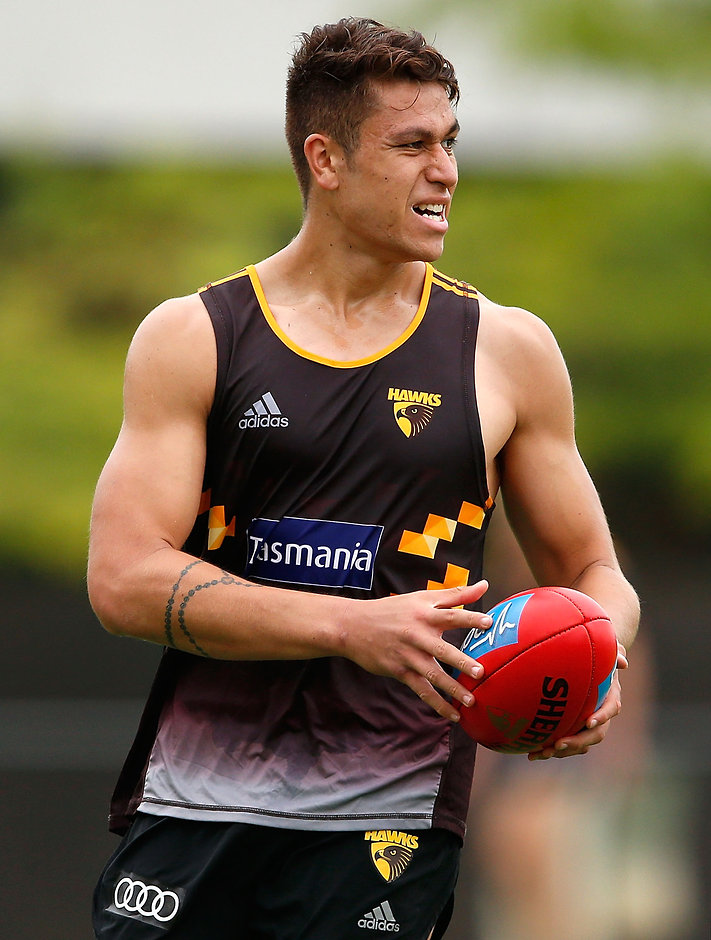 HAWTHORN'S recently departed New Zealand rookie, Shem-Kalvin Tatupu, has crossed codes and joined NRL team the Melbourne Storm.
The 20-year-old, who was a category B rookie at the Hawks for the 2014 and 2015 seasons, departed Waverley last week saying he'd lost his passion for AFL.
AFL.com.au reported on Wednesday Tatupu's manager Ben Williams was involved in discussions with the rugby league club and the Storm confirmed Tatupu's signing later that day.
Hawthorn had flagged Tatupu would be exploring opportunities in rugby league and rugby union.
Tatupu agreed to a two-year deal with the Storm with the option of a third season, with Melbourne Storm football director Frank Ponissi saying his athletic capabilities were exciting.
"He has grown up with a rugby league background and comes from an outstanding and successful culture at Hawthorn which we know will hold him in good stead at Storm," Ponissi said.
"Shem will spend time with our development coaches in learning the Storm system and will play with one of our feeder teams in the near future allowing him the time to make the transition back to NRL and allow him to develop the necessary skills and physical qualities of rugby league.
"We look forward to how Shem progresses and develops at Melbourne Storm."
Tatupu played 22 games in the VFL and VFL development league over his two seasons on the Hawks list.
He was first spotted by Hawthorn recruiting manager Graham Wright playing rugby in New Zealand as a 14-year-old.
"I'm very excited to join Melbourne Storm, I'm looking forward to starting training with my teammates and working hard to get an opportunity to play first-grade football one day," Tatupu said.
"I would like to thank Hawthorn Football Club for giving me my first opportunity as a professional athlete and for the time they have put into my development on and off the field."
Fellow New Zealander Kurt Heatherley remains on the Hawks' primary list.