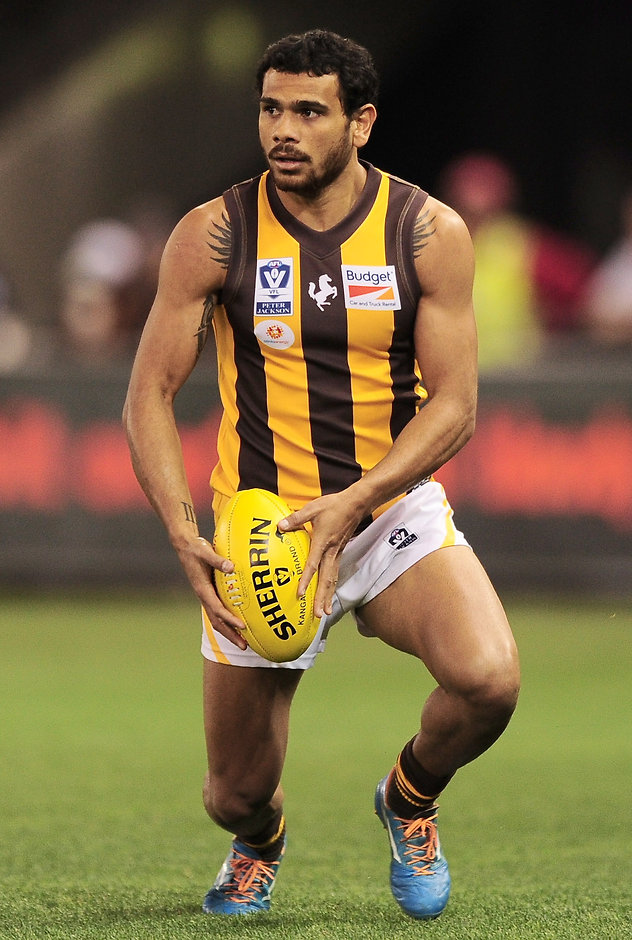 THE NEW pre-finals bye has forced AFL Victoria to add a clause to its rules governing eligibility of AFL players to participate in the VFL finals.
The rule will allow players from Victorian AFL clubs that reach the top eight in 2016 to potentially play in the first week of the VFL finals if they do not play in the final AFL round of the season the week before.
Club officials were informed of the rule that will give participating clubs the potential to get game time into senior players returning from injury at a recent meeting with AFL Victoria.
AFL Victoria debated a variety of options before deciding to add the easily understood clause.
The relevant clause states that 'if an AFL club's VFL team is playing on the bye weekend, any AFL-listed player who did not play in the AFL club's AFL team in the final round of the home and away season will be eligible to play in the club's VFL team.'
The AFL sprung a surprise when it introduced a bye after the final after North Melbourne decided to rest several stars in its final home and away game against Richmond.
The Kangaroos decision appeared vindicated when it defeated the Tigers in the first week of the finals the following week.
The new rule would, for instance, have allowed a club such as Richmond to give Reece Conca a hit-out in a VFL final (if Richmond's VFL team made the finals) before considering him for selection in the AFL finals.
Conca played two games in round 18 and 19 in 2015 before being rushed back into the team for the elimination final despite not having played for more than a month.
In 2014, Hawthorn star Cyril Rioli was a controversial selection in the 2014 VFL Grand Final for Box Hill Hawks a week ahead of the AFL Grand Final as he returned from a hamstring injury.
Despite the Box Hill Hawks losing the Grand Final, Rioli played a brilliant first quarter against the Sydney Swans in the AFL Grand Final the following week as the Hawks won the premiership.
The new rule could work either in favour or against an affiliated VFL club, but was considered necessary to maintain the integrity of the VFL finals and give AFL players returning from injury a chance to be match fit if they required a run on the eve of the finals.
Apart from state league finals that bye weekend, the AFL has scheduled a women's game between the Western Bulldogs and Melbourne to be played on the Saturday night and the EJ Whitten game will be held on Friday night.
The AFL has also flagged finishing round 23 on Monday night if the right game in the right market exists.