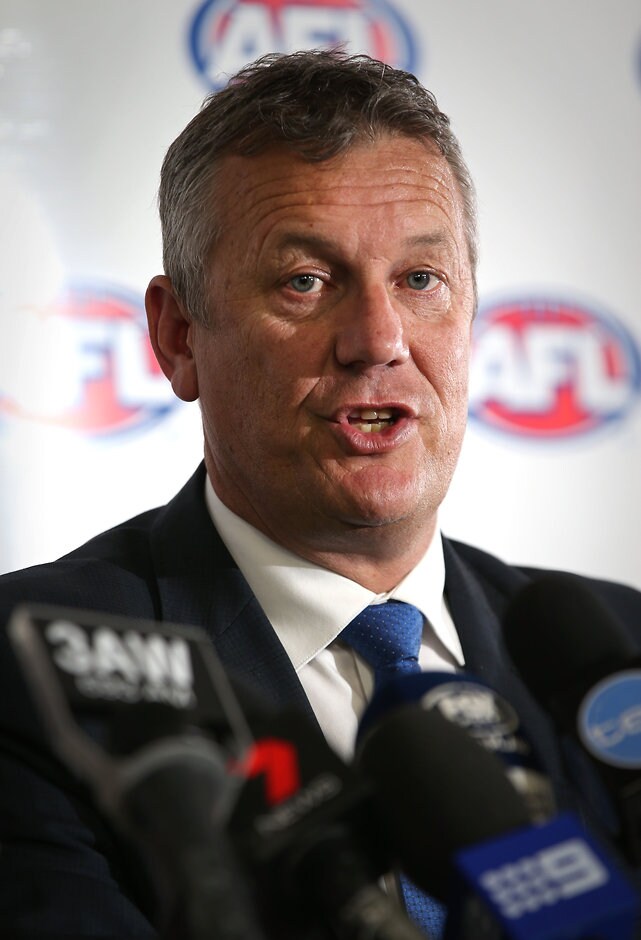 It's predictable that some people are going to be taking a stab at how many players may be testing positive
AFLPA boss Paul Marsh
THE AFL will not make the result of recent hair tests for illicit drugs public, says football operations manager Mark Evans.
Collingwood president Eddie McGuire is hoping to meet with the AFL on Good Friday after the club was rocked by reports that up to 11 of its players tested positive to illicit drugs over the off-season.

The explosive claims were made by News Corp on Thursday evening just before the season got underway at the MCG.

The club is expected to reject the figure in the News Corp report.
Evans said it was unfair to criticise the League's illicit drugs policy since it only came into effect at the end of last season.
"This is the first year of the policy's operation, and I ask that the new policy be given a chance to be in operation and measured for its impact before we demand new changes," Evans said.
Read the AFL's full statement on the illicit drugs policy
"The use of illicit drugs affects all sections of society, including AFL players, but testing results continue to indicate levels of use below the general public."
AFL Players' Association boss Paul Marsh agreed with Evans.
"It would be good if there was some respect for what we're trying to achieve here," Marsh told 3AW.
"It's predictable that some people are going to be taking a stab at how many players may be testing positive.
"This new policy was agreed to late last year, it hasn't even taken effect yet. Give it a chance."
Collingwood president Eddie McGuire responded on Fox Footy on Thursday night to the allegations against his players, saying the club's hands were tied when it came to the League's policy that guarantees player confidentiality.

"It's a question without any basis - in fact but as far as I know it could well be the truth because we don't find out," McGuire said.

"We get piecemeal information. We're speaking to the AFL in the next couple of weeks about the hair-testing results, but until the clubs have actually got some control over it there's no point talking to the clubs.

"It's an AFL and AFL Players' Association matter."

The Magpies have pushed for changes to the policy in the past, urging the AFL to allow clubs access to testing information so they may better safeguard the health and wellbeing of their players.

"That's the first I've heard of it, so there's no further comment from the club," McGuire said.

"If we had any further comment we probably couldn't anyway because these things are supposed to remain confidential."

Collingwood duo Josh Thomas and Lachie Keeffe are serving bans for taking illicit drugs mixed with a banned substance.