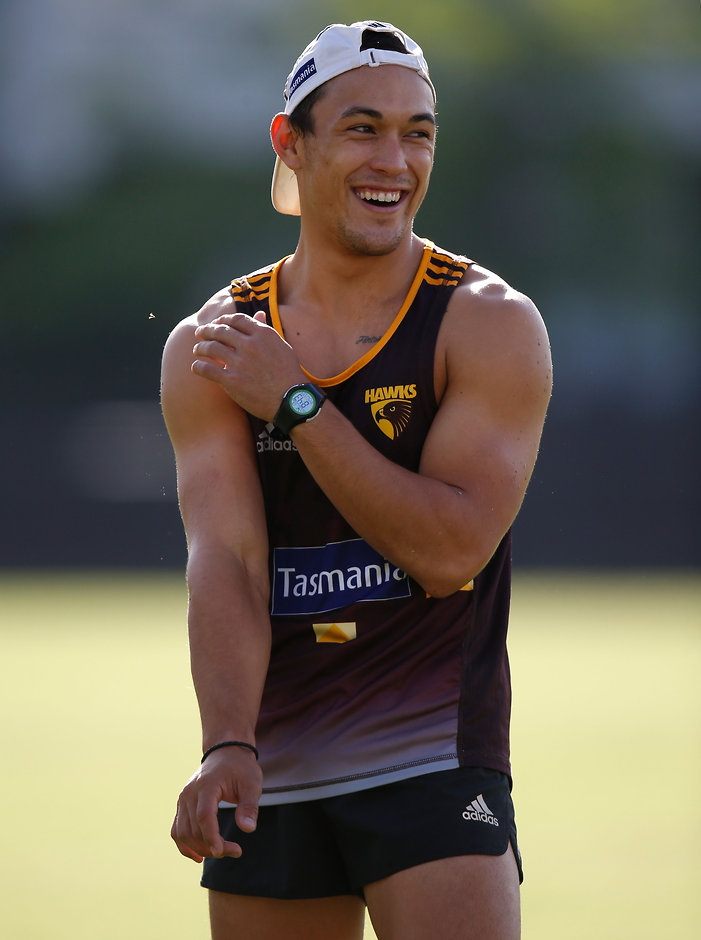 A SETBACK on his journey back from a third knee reconstruction hasn't deterred Hawthorn midfielder Alex Woodward from his goal of returning to football later this season.
Woodward, who ruptured the ACL in his right knee for the third time playing in the VFL last July, is still making steady progress towards playing again despite recently having to scale back his training workload.
"I started training with the boys about a month ago," Woodward told the club's website.
"Unfortunately I broke down a little bit, so I had to pull back, but hopefully I'll get back into things in a couple of weeks.
"Pre-Christmas was more conditioning, and post-Christmas has been conditioning but with an introduction to skills and drills and a bit of agility work.
"In terms of the injury, my pre-season has been pretty smooth, which has been good.
"I'm aiming to hopefully get about half a season out, from June – that's the aim."
Woodward, who was delisted from the senior squad and redrafted as a rookie last year, hasn't put an exact date on his return.
The 22-year-old wants to have the assurance of a solid block of training under his belt before stepping out in his latest comeback bid.
"It's all about loads and not doing too much – trying to find the right amount of work so that when I do transition back into playing games it's hopefully fairly seamless, rather than me trying to find my feet again," Woodward said.
"I don't really want to put a timeline on it (coming back), I don't want that pressure.
"But I do want to get a couple of months of good footy training – high intensity drills and game-like scenarios – and I'm not going to rush anything."
Woodward has maintained a positive attitude throughout his rehabilitation and received strong support from fellow triple-ACL sufferer Max Bailey, who retired after a triumphant premiership victory in the 2013 Grand Final.
The tough and skilful onballer – who won the VFL's Liston Trophy in 2014 - hopes to eventually build on his two AFL appearances and has taken a different tack with his approach to rehab this time, finding better balance with his life outside the game.
"I try to get away from footy as much as I can after training," Woodward said.
"I think that's fairly important for me, especially going through this for the third time. It can impact on you mentally, the severity of it all.
"It's a lot different (this time around), and it's something that's working really well for me.
"Previously I had tended to surround myself with football and didn't really have much time away from it. To get that break after training is really important me."