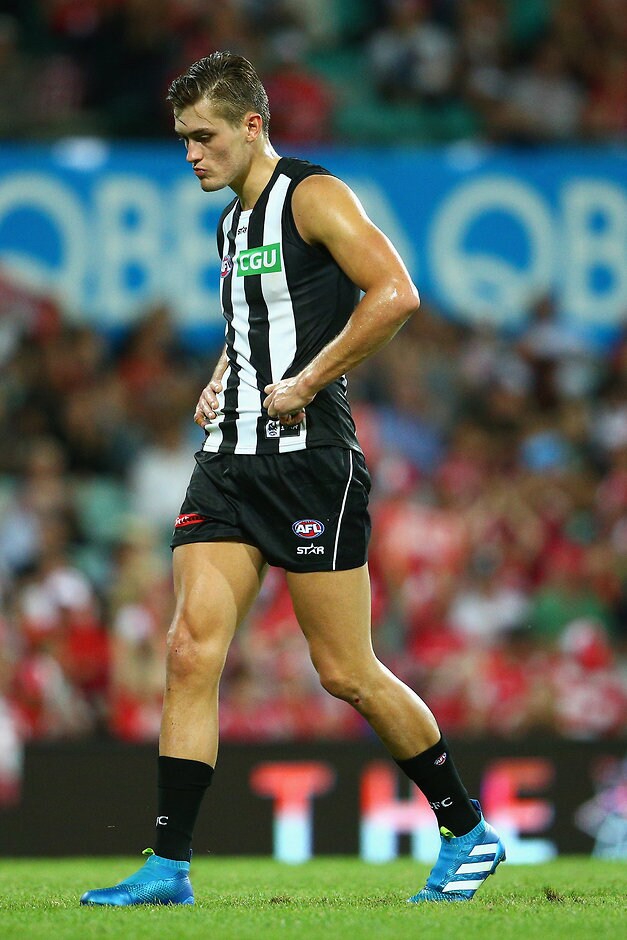 COLLINGWOOD coach Nathan Buckley says his players have been 'betrayed' by reports claiming up to 11 Magpies had tested positive to illicit substances after being hair-tested in the off-season.
News Corp stunned the footy world on Thursday night when it named the Magpies – but no other club in the league – as failing the tests.
The results of the program – which was signed off by the AFLPA - are supposed to remain confidential, and Buckley was disappointed that his club has been the only one dragged into the controversy.

Click here for full match details and stats
"I don't know what the facts are and I don't know if many people know what the facts are," Buckley said after his side's disappointing 80-point loss to the Sydney Swans on Saturday night.
"The AFL do; in regards to the off-season testing.
"One thing I do know is that our players, along with the rest of the players in the competition, were prepared to put their hand up to be tested under the guise of anonymity, and our players are the only ones that seem to no longer enjoy that cloak of anonymity.
"They've been betrayed in some sense and it wouldn't surprise me if they felt that a little bit."
Buckley refused to give the players an out for their ordinary performance against the Swans, but admitted that it was impossible to tell just how the events of the past few days have affected his men.

Click here for Nathan Buckley's full press conference
"I've got no idea, but we were a very different group," he said.
"We didn't harp on it, we didn't dwell on it, we spoke about it briefly but to mine, we're human, our boys are human.
"I hate making excuses, but in some shape or form we were different tonight, and we don't want to be there in six days time.
"There's plenty that we're not in control of but the things that we were in control of, we didn't look after, and that's the things that we'll keep going back too."

Five talking points: Sydney Swans v Collingwood
The Pies now have a six-day break before facing archrivals Richmond at the MCG next Friday night, and Buckley said it's going to be a challenge to turn his side's form around.
"It was poor, there wasn't anything that was redeeming in that performance at all," he said.
"We were a shadow of what we've seen in the NAB Challenge and a long way away from where we see ourselves."

The Magpies players tried to fire up on Saturday night. Picture: AFL Media