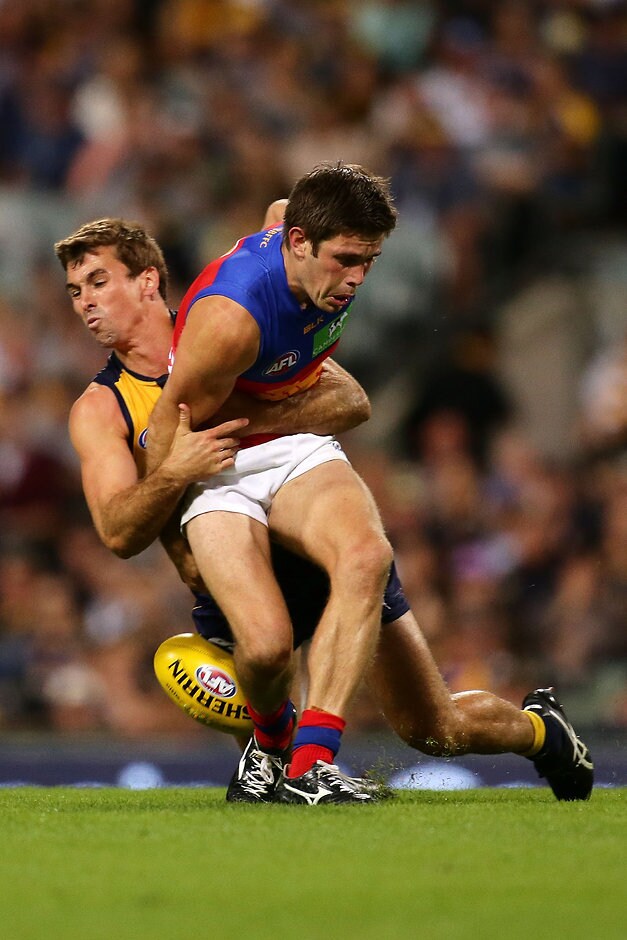 Things weren't going the way I would have liked and I got pushed out a fair bit and away from the role I'm good at
Ryan Bastinac on life at North Melbourne
RYAN Bastinac can't wait to play North Melbourne on Saturday, but says there is no extra motivation in facing his former club.
Bastinac was traded to the Brisbane Lions during the off-season after playing 121 games for the Kangaroos, and says running out against them will be a strange feeling.
And despite saying he had been pushed away from the role he was best at with North, the 24-year-old was playing a straight bat on Tuesday, saying he had a team focus for this weekend's game at the Gabba.
"It's another game, but it's going to be a lot of fun getting out there and playing them," Bastinac said.
"I've trained with them and played with them for six years, so playing against them will be a bit different.
"Personally I needed a fresh start.
"Things weren't going the way I would have liked and I got pushed out a fair bit and away from the role I'm good at, so the opportunity to come up here and be part of a young group, help some younger guys out and be a part of a pretty good midfield was something I couldn't go past."
Bastinac said he held nothing against the Kangaroos for the decision.
The midfielder was moved into more of an outside role in recent seasons and was left out of the Kangaroos' finals campaign last year.
"They've got a lot of quality midfielders in their team – I'm sure they're pretty happy with what they've got," he said.
"I'll just be doing everything to play the best for the Brisbane Lions and help the team get the four points, because that's what we're after. It's all about us."
Bastinac said despite Sunday's 64-point loss to West Coast, the Lions were feeling positive ahead of playing North Melbourne.
He said topping 100 points – something the team did just four times last year – was reason for optimism, particularly if they could clean up their turnovers that led to so many Eagles goals.
"For a younger group to go over there and play the way we did and not give up, play four quarters, and that the effort was there the whole game, was really pleasing," he said.
"We can't go away from taking risks and playing that attacking style.
"That's what's going to win us games and that's what got us scoring so much. We can't take that away.
"There's going to be mistakes, but it's about fixing them as soon as possible and moving forward."