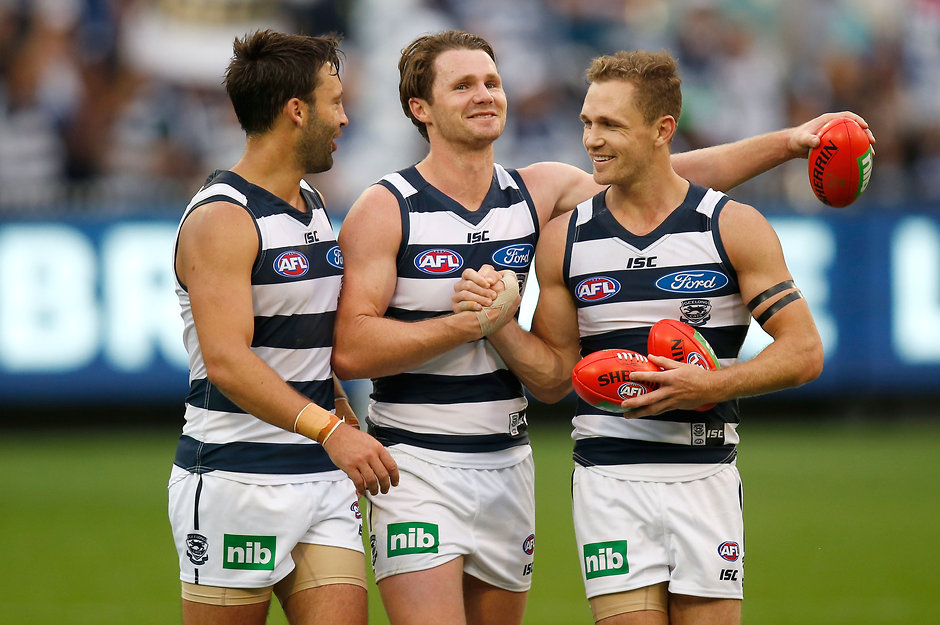 WHILE football fans relished a more attractive game style in the opening round of the season, 'home sweet home' was the catchcry of the nine winning clubs.
For the first time in any round since the introduction of Greater Western Sydney in 2012, all nine home teams won.
It was also the first time since 2003 that all home teams won in the opening round.
Six of those winners from the Easter weekend would have been considered favourites, but Geelong, the Western Bulldogs and Melbourne all won matches that would have been tipped to go either way.
The good news for the nine losing teams is they'll be hosting home matches in round two.
And, of course, the bad news is they'll each be facing a winning team from the opening round, starting on Friday night with Collingwood.
Round one presented a number of other unique statistics that underlined a shift in the way the game is being played in 2016.
The average score across the round was 97.1, the second highest round-one score in the past 12 seasons (the average in 2015 was 86.5).
Nine teams scored 100-plus points across the Easter weekend, including two losing teams (St Kilda and the Brisbane Lions). There were only four 100-plus scores in round one of 2015.
Higher scoring meant teams were able to mount comebacks later in the match, with five teams winning after trailing at three-quarter time – the equal most ever in a round.
An attacking style with fewer stoppages also meant the ball spent more time in play, with 30 players racking up 30 possessions or more.
That was nine more players than in any other opening round, also eclipsing any round from last year, which at times saw only 10-12 players reaching that mark in the middle of the season.
Perhaps the biggest surprise of the round was Fremantle's performance, which left the 2015 minor premiers on the bottom of the ladder.
It was only the eighth time in 118 VFL/AFL seasons that the previous season's minor premier finished round one on the bottom of the ladder.