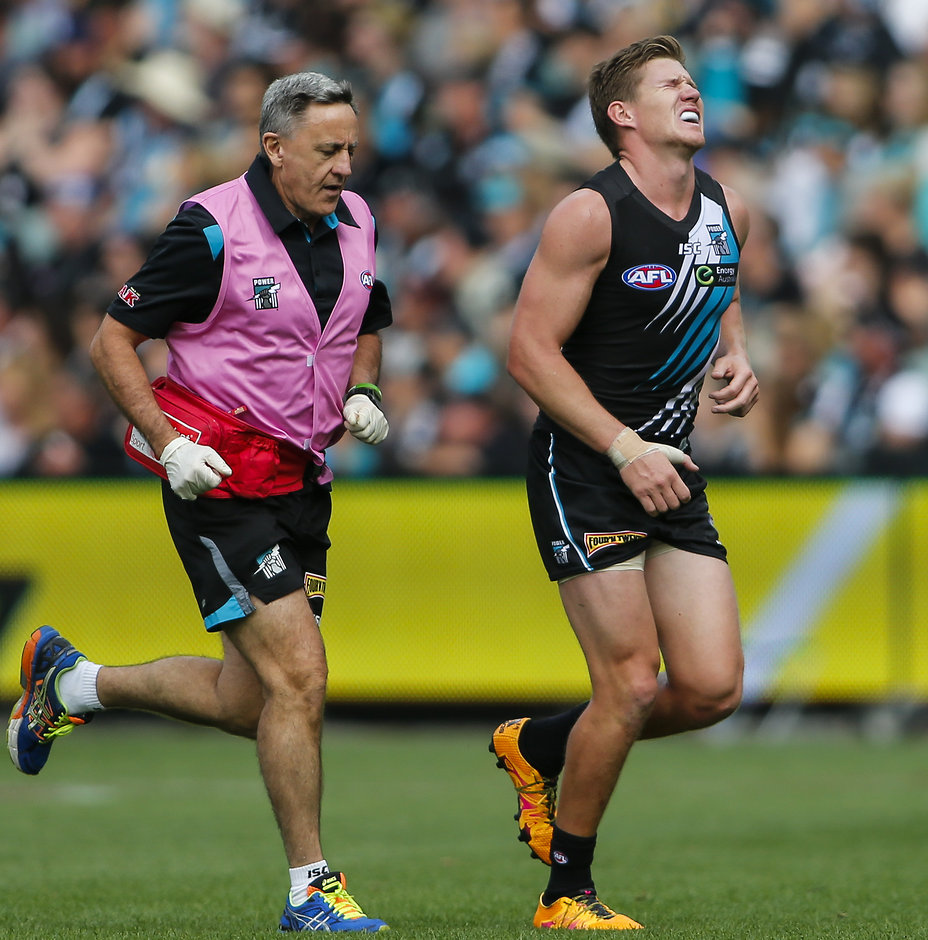 PORT Adelaide forward Matt White will be sidelined for at least three months with a complete tear of his right pectoral muscle.
The severity of the 28-year-old's injury was confirmed on Tuesday.
The speedster suffered the damage in the opening quarter of the Power's 33-point win over St Kilda on Sunday.
Port high performance manager Darren Burgess said White's injury was at the high end of the injury scale.
"It's a complete rupture to the pectoral muscle, which for Whitey will mean he misses at least 12 weeks," Burgess told the club's website.
"It's really disappointing for him; unfortunately the symptoms present similar irrespective of the severity of the injury, so we couldn't confirm the detail until the scans.
"He'll spend six weeks in a sling and then we'll progress as required after that."
The Power has the option of placing White on the long-term injury list and elevating a rookie as a replacement, although the club has not done so at this stage.
Port is already eligible to upgrade two players from its rookie list, one of whom is injured and suspended midfielder Nathan Krakouer, as compensation for losing Patrick Ryder and Angus Monfries to year-long suspensions handed down by the Court of Arbitration for Sport.