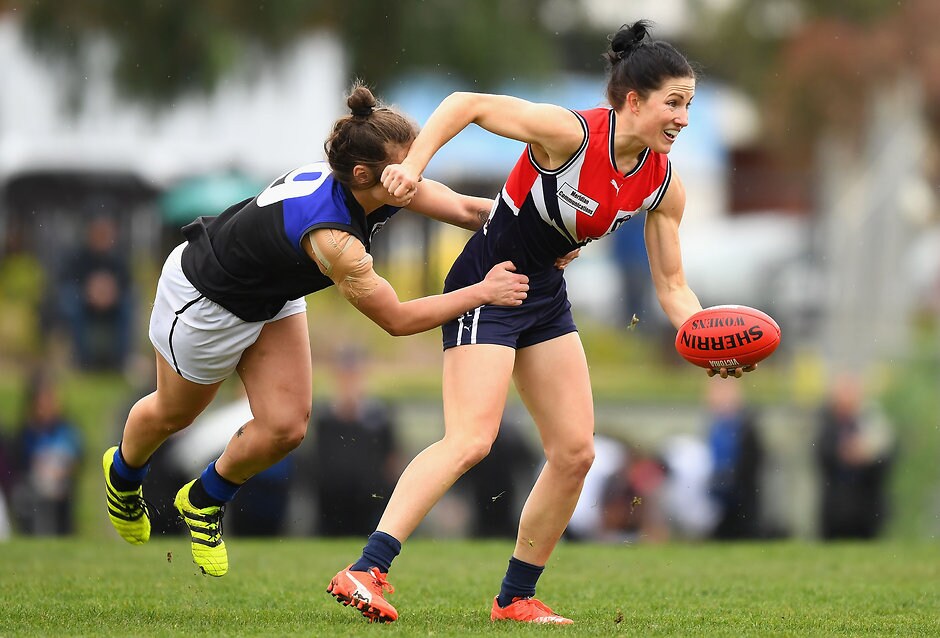 THE VICTORIAN women's football landscape will look decidedly different in 2017, with the Victorian Women's Football League (VWFL) disbanded and around 50 clubs to play in 10 existing or new community leagues.
However, the 10-club elite-level Swisse VFL Women's State League will continue, albeit with two AFL-backed clubs (Box Hill Hawks and Geelong Cats) taking the place of Knox and North Geelong.
AFL Victoria said the revamp of the women's game would provide "a more localised structure for clubs" and was in response to "extraordinary" growth in women's football.
On top of the 50 clubs that will play in local leagues from next season, another 80 have registered an interest in fielding women's teams. Six of the 10 local leagues will be in metropolitan areas.
"Since 2015 we have experienced a growth of 100 new female teams each season, which is an indication of the sheer enormity behind Australia's fastest growing sport," AFL Victoria CEO Steven Reaper said.
"Localised resources will now also help further develop the game in each region, which will add further support and focus to women's football."
"This new structure will provide a number of benefits to clubs, including better access to umpires and localised resources which will also help with fixturing and ground allocation," he said.
The VWFL was established in 1981 and played a key role in the female talent pathway both on and off the field. AFL Victoria plans to formally document the league's history and will install an honour board at its Carlton headquarters.
"While it is an end of an era, this is the next step in the evolution of women's football in the state, which is an exciting time for all involved," Reaper said.