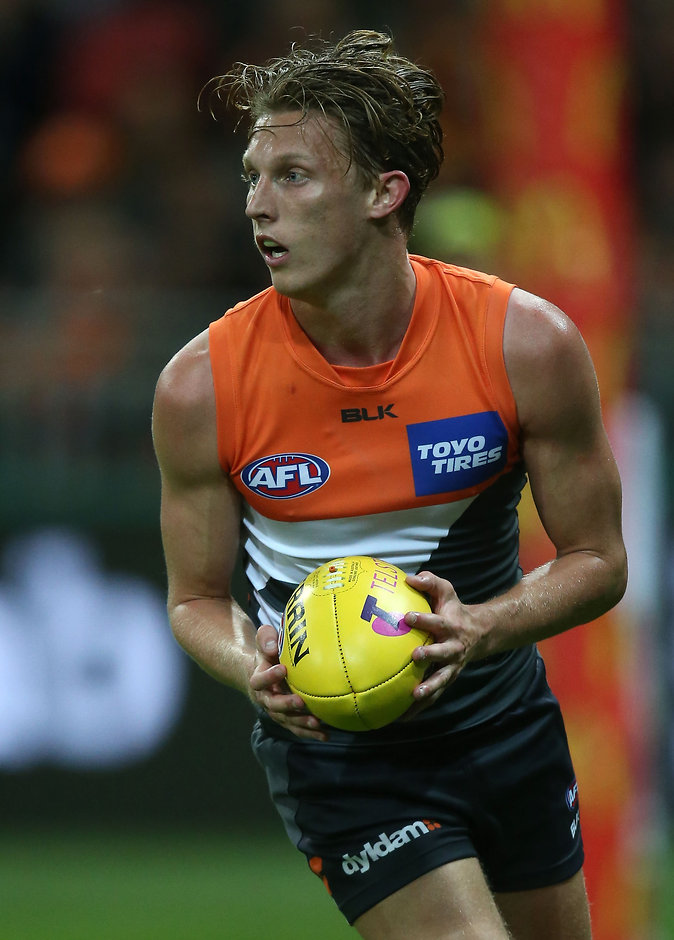 • Tomorrow's heroes: What makes 2016's top draft prospects special?
• Draft Machine: Search the draft pool and pick the top 10 to win $10k

THE AFL has charged Greater Western Sydney with conduct unbecoming over the club's role in the Lachie Whitfield affair.
Club officials will front the AFL Commission on December 13 to explain their actions, with the Giants confirming they would contest the charge.
As reported by AFL.com.au on Wednesday night, the Giants will retain their selections at Friday night's NAB AFL Draft.
Whitfield and former GWS employees Graeme Allan and Craig Lambert were last week banned under the AFL's all-encompassing 'conduct unbecoming' rule.
The former No.1 draft pick received a six-month suspension, while Allan and Lambert were each banned for 12 months.
The suspensions followed an incident last year where Allan and Lambert arranged for Whitfield to stay at Lambert's house in order to avoid the possibility of a drug test out of fear he may fail it.
"The club regards any potential sanction stemming from this charge as unwarranted and inappropriate given the admissions by the former staff members that they acted outside their authority," GWS said in a statement.
"As a result, the Giants intend to contest this charge at a hearing with the AFL Commission on December 13."
In a statement, AFL general counsel Andrew Dillon said the club had been charged for "… conduct which is unbecoming or likely to prejudice the interests or reputation of the AFL or to bring the game of football into disrepute", arising from the conduct of Whitfield, Allan and Lambert.
Earlier on Thursday, AFL CEO Gillon McLachlan spoke at the SCG and while he refused to go into detail on any possible charges or penalties, he hinted that the Giants' 2016 draft selections would be safe, as reported by AFL.com.au on Wednesday.
• Going Places: Every draft gun has a story

"We've clearly been in some discussions with GWS, amicable discussions, and whatever happens there'll be a resolution today," he said.
"I'm not going to speculate, I don't think that's appropriate.
"I'm not going to comment on it any further, other than to say, it's appropriate there's a resolution on clarity before tomorrow, clearly.
The Giants have two selections inside the top 20 in Friday night's NAB AFL Draft, including the prized No.2 pick, and selection No.15.
More to come
- with Matt Thompson
AFL CEO Gillon McLachlan speaks to reporters at the SCG on Thursday. Picture: AFL Photos