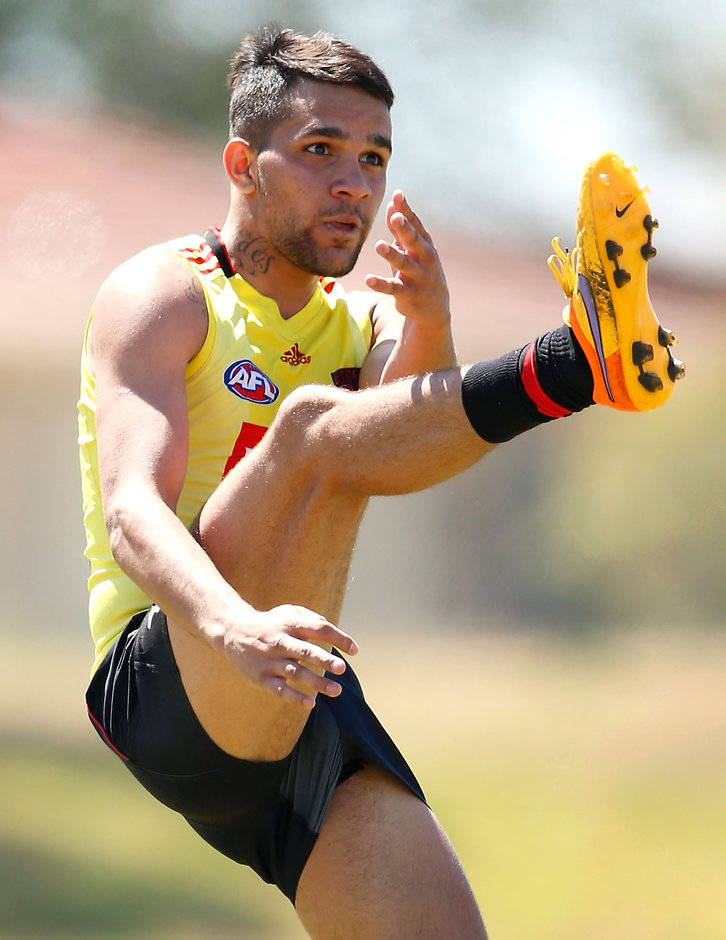 ESSENDON rookie Yestin Eades will return home to Western Australia after his contract with the Bombers was rescinded by mutual agreement.
Eades stood down from the club in January as he faced charges for being involved in an alleged incident.
The nature of the incident has not been revealed but the court agreed to consider Eades as eligible for a diversion program with court records showing he is scheduled to have the matter heard on March 27.
The 20-year-old rookie was raised in Western Australia but moved to Ballarat in mid-2014 to play for the North Ballarat Rebels in the TAC Cup.
The Bombers selected him with pick No.64 in the 2015 NAB AFL Draft before being delisted and re-rookied at the end of last year.
Eades' manager Ray Purcell from OMP Sports Management praised the club for their handling of the issue.
"From the outset we had a very positive and open dialogue with the club about some of the challenges facing Yestin moving forward," Purcell said.
"This was not an easy decision for Yestin to make, and he is very grateful the club understands the importance and sensitivities surrounding his decision to return home.
"The club has been very accommodating and shown genuine care for Yestin's well being and long term development.
"While Yestin still has some challenges ahead of him, he is extremely grateful for having the opportunity to develop as a person and footballer during his time at Essendon."
Essendon football manager Rob Kerr said the Bombers worked hard to reach a satisfactory way forward for both club and player.
"During our conversations with Yestin it was clear just how important being with his family is to him, and we would never stand in his way of returning home to Western Australia," Kerr said.
"Yestin has a number of challenges to work through, and the club, where possible, will continue to support him as he addresses these."