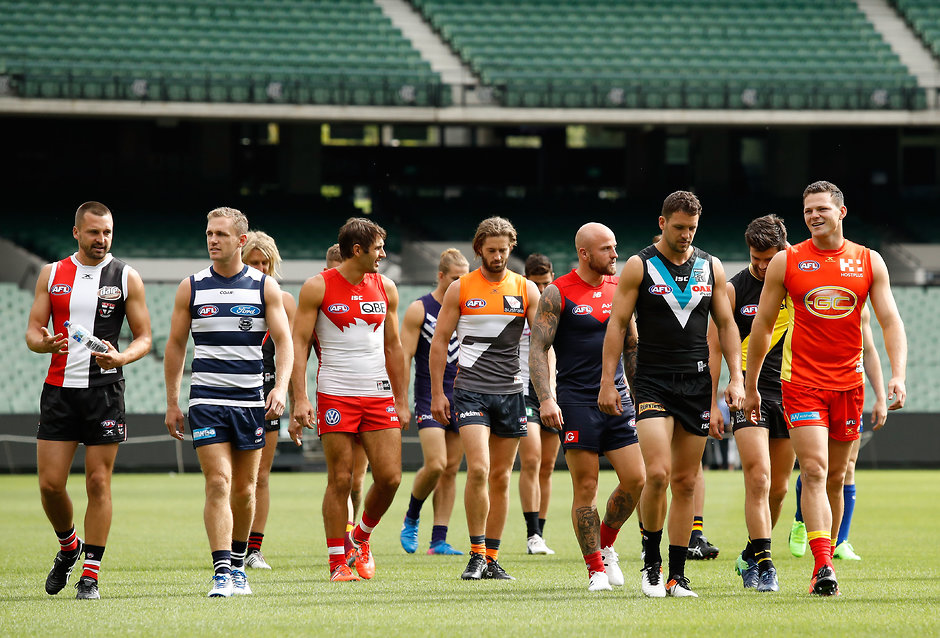 MORE than half of the competition's captains would prefer to play in a twilight Grand Final according to AFL boss Gill McLachlan, who is weighing up the historic decision.
A call on the starting time of this year's premiership decider is imminent and McLachlan said the League is consulting all parties' views before announcing its stance.
"We will get together and make a decision. There's information coming back about logistics and details and stuff like that, and we'll get to it in coming days," McLachlan told Fox Footy.
"We spoke to the captains, and I think the majority of them wanted to play at twilight. Part of it is what is important to the players? What is important to the coaches? I had breakfast with the coaches that day.
"Our view of what is important on that day I think are subservient to the players and the football departments."
The Grand Final has begun at 2.30pm at the MCG in recent seasons, but there is a view that changing it to a later start will draw a bigger television audience and allow for the League to ramp up its half-time entertainment program.
McLachlan said he understood the magnitude of the AFL's upcoming decision but that it won't be rushed, even if it was expected to come ahead of the season starting on Thursday night.
"I think it's a huge decision in the context of the game, because I respect the history and the tradition of the game. But it's not a big decision like we have to make a decision by this [certain] day," he said.
"One day we'll make that call and whether it's next week or next year, I've said there's a sense of inevitability about it. I don't think you take that step because it is a big call until you feel it's really right."