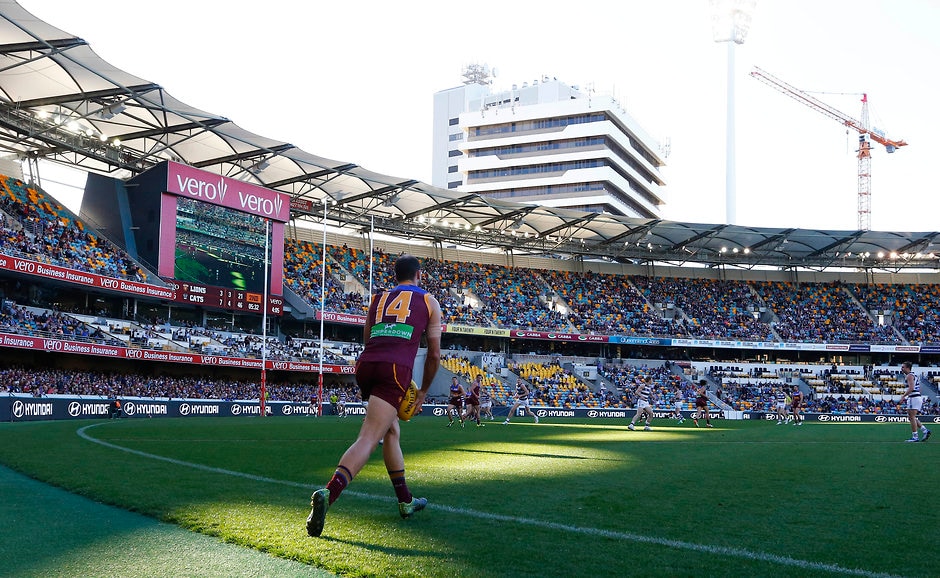 THE AFL expects the Brisbane Lions' round two clash with Essendon at the Gabba to go ahead despite the venue being ruled out of action for the NAB AFL Women's Grand Final.

Following Monday's ruling that the Lions' home ground was unsafe for the AFLW decider, its men's round two clash against the Bombers was also placed in doubt.

But League boss Gillon McLachlan said he didn't believe there were any concerns about the Bombers and Lions game having to be moved.

"That's not my understanding. My understanding is that it will be available in the second week, just not the first week," McLachlan said on Monday afternoon.

"I've been advised it will be [played at the Gabba]. Until I have further knowledge, that's the advice I work off. I had that as recently as a couple of hours ago."

Earlier, Lions CEO Greg Swann said further inspections would be held later this week to determine the safety of the ground, but with a week of rain predicted, nothing could be guaranteed.

"It's only seven days from when the women's game was supposed to be on, so there might be a little bit of doubt about that, which is appalling that that's even a consideration," Swann said.

"I'm confident because I think there's a lot of work happening now and we nearly got it up for the women's game.

"From where we are today, we're still 12 or 13 days away, so hopefully we'll be fine.

"There's an obligation for them to get it right."

Swann said aside from the match being the Lions' first at home in 2017, it was likely to be their biggest-drawing game too, with 25,000-plus fans expected to attend.