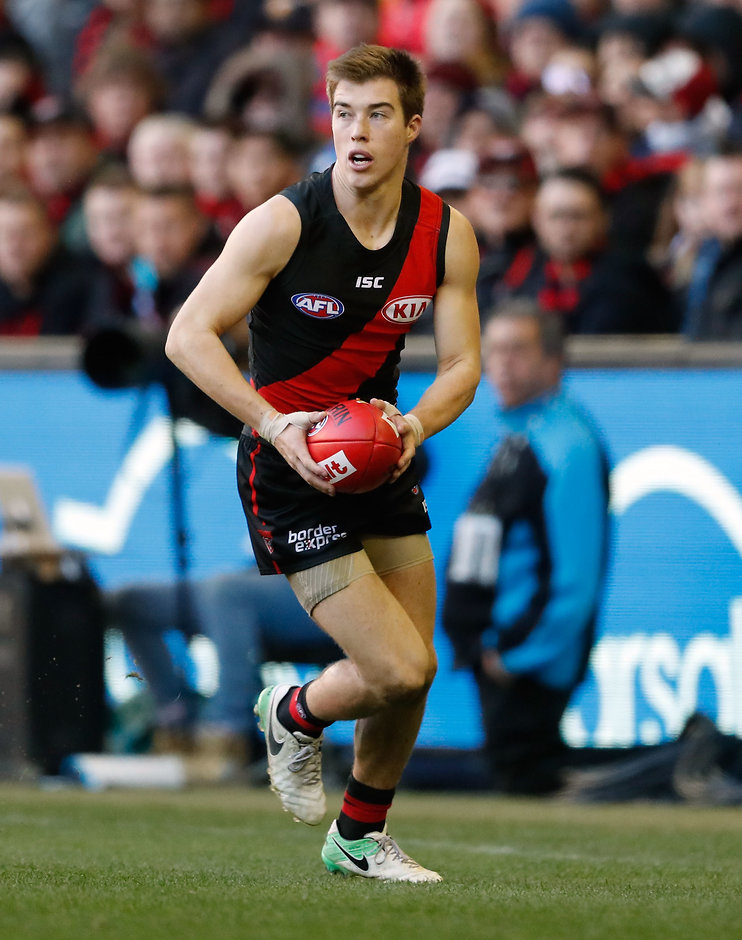 IT WAS a huge round. A whopping 22 players stepped up to score over 120! Unfortunately, a certain little Piglet, and popular captain selection didn't get the memo. We will discuss that in more detail in a moment. On a positive note, in a season starved for good downgrade options, we suddenly have a handful of young guns putting their best foot forward as we strive to complete our teams.
Fantasy pig
Bryce Gibbs is in rare form, backing up his thumping score a couple of weeks ago with a round high 160 from 30 touches, two goals and 15 tackles. He is an absolute beast and is currently only being enjoyed by less than six per cent of the competition. Unfortunately for everyone else, you snooze, you lose… He is now over $700k.
• Nine things we learned from round 15
Honourable mention: Luke Parker looks like he might be back! And at his current price, it is hard to resist. He was a dominant force against the Demons with 38 touches, six marks, six tackles and a goal while looking as fit and comfortable as I have seen him all year.
Rage trades
Zach Merrett will have to wait for his pending Pig status after a disappointing effort in a favourable matchup at home to the Lions who have been giving up big scores at will. Coming off 10 straight 100s, Merrett had a horrible first half by his standards, eventually scoring 78 from 19 touches, well short of his 32-possession average. He hurt the 12 per cent of coaches that game him captain responsibility.
Honourable mention: Caleb Marchbank has had a sensational season, but his scores are moving in the wrong direction and it's time for the rookie of the year contender to go. His marks and tackles were down this week, recording just thee and zero respectively for a score of 44.
Click here to subscribe on iTunes
Piglet
There were a heap of boys stepping up over the weekend and they are all viable options, despite their inflated prices following fine performances. Declan Mountford (90), Alex Witherden (96), Sean Darcy (114), Luke Ryan (77) and Malcolm Karpany (95) all stepped up for their coaches and are now on the radar as downgrade or patch up job options.
• Around the state leagues: Who starred in your club's twos?
The top five
Bryce Gibbs: 160
Luke Parker: 148
Kane Lambert: 147
Michael Walters: 145
Patrick Dangerfield: 142
• The run home: How the race for the finals is shaping up
Trade targets
Chad Wingard
Kane Lambert
Luke Parker
Sean Darcy
Dom Sheed
• After the siren: Flaws that could stop the contenders
Fantasy mailbag
Is Newman worth upgrading or does it make sense to just keep him and focus our trades somewhere else?

— Kyle Mundell (@cariboustew) July 2, 2017
He is a gun, keep him!
@RoyDT Trade Ryder out for Darcy...then bring in Docherty for Marchbank? #aflfantasy

— Alex Benzo (@Alex14Benzo) July 2, 2017
Risk it to get the biscuit!
Sloane to Parker worth the shot? Worth having Darcy on the bench to gain coin?

— Jaxon Connor (@jaxonconnor11) July 2, 2017
As a luxury trade, and yes.
Also tempted to go Martin > Darcy and field Darcy in order to go Mountford > Parker M8

— Levi (@xVillah) July 2, 2017
It's tempting, but Stef scores well at home and he has a good match up this week.
What's best practice... retire effective immediately and get a caretaker coach in, or coach out the season? Top 8 chances shot. #AFLFantasy

— Adam 'Warnie' Child (@WarnieDT) July 2, 2017
Not something you need to worry about, I hear your players called a crisis meeting tonight #pushed
Get expert advice from The Traders in the Fantasy Hub. Follow AFL Fantasy on Twitter and 'like' the Facebook page to join in the conversation.
The views in this article are those of the author and not necessarily those of the AFL or its clubs