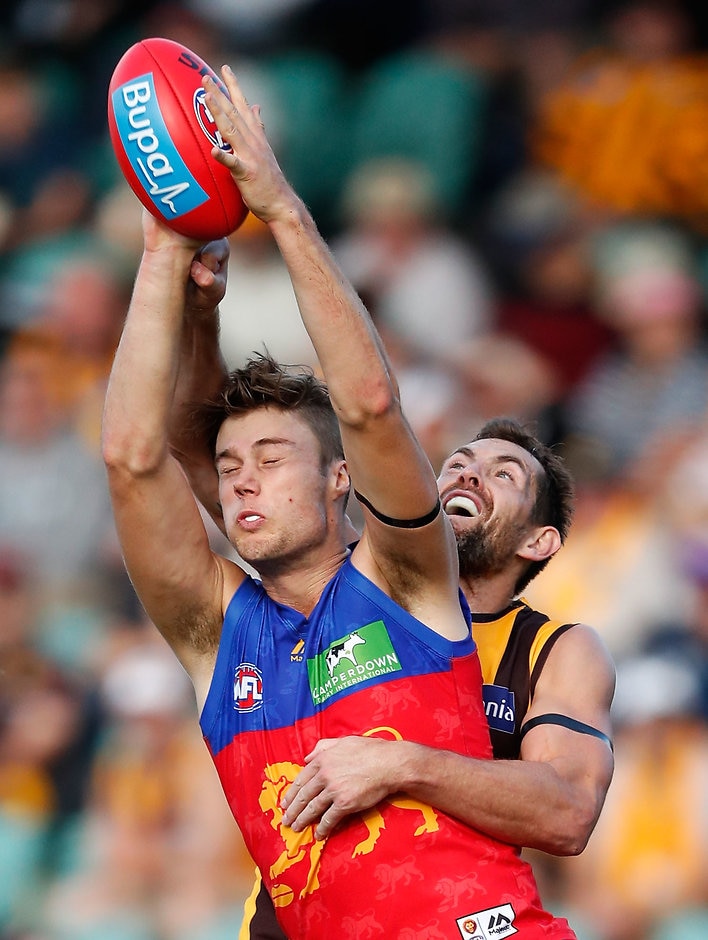 The way he's training and the way he's playing now is with a lot of energy
Brisbane Lions coach Chris Fagan
JOSH Schache is returning to the Brisbane Lions team a revitalised footballer, coach Chris Fagan says.
Schache has been selected to play for the Lions against Richmond at Etihad Stadium on Sunday for his first senior game since round eight.
Since being dropped, the former No.2 draft pick has signed a two-year contract extension and regained form in the NEAFL with two hauls of five goals in the past three matches.
Fagan says he sees a 19-year-old enjoying his footy again.
"I think there was a lot of strain around that period of time when he was trying to work out what he would do and where he would play his footy," the Lions coach said on Friday.
"And the expectations that have been on his shoulders since he arrived at this club.
"It's been a good period of time for him to go back and enjoy his footy.
"The way he's training and the way he's playing now is with a lot of energy.
"Not only is he kicking a few goals himself, he's bringing his teammates into the play and playing his role for the team."
Fagan said he expected Schache to simply "play his role" against the Tigers, which would include providing a target and creating scoring chances for either himself or his teammates.
It won't be an easy re-introduction to top-flight football, with Schache and Eric Hipwood expected to contend with Richmond's All Australian fullback Alex Rance.
Fagan said the Lions would learn from their 52-point loss to Richmond in round four.
"That particular day we did really well at stoppages, but got outscored from stoppages. We've had a look at that," he said.
"Richmond are a different team now than what they were then.
"They're only playing the one tall forward, they had two back then, and the way they were moving the ball was a bit different.
"We've got to take that into consideration, but go out and play our own game.
"That's the big thing we've done since the bye, we've really concentrated on the way we want to play rather than react to what the opposition might be doing."