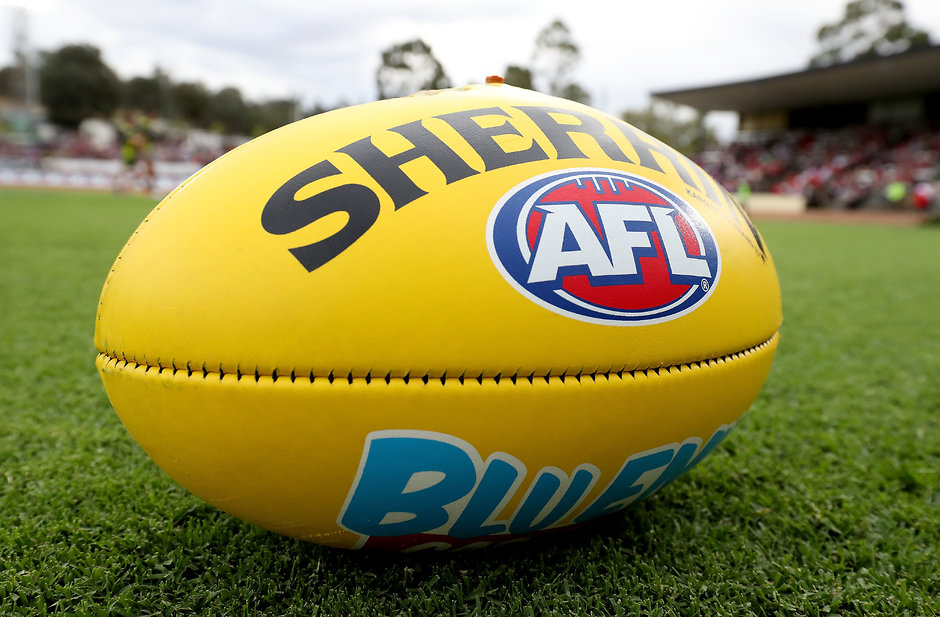 THE AFL is preparing to launch the 2018 pre-season with an AFLX weekend, in a move that could see the JLT Community Series cut to two matches for each club.
The short-form AFLX concept was originally slated for the pre-finals bye next month, but it has the support of clubs to now form part of their season preparations next year.
AFL CEO Gillon McLachlan said the League would work with clubs and stakeholders on the best configuration for the JLT Community Series, with the possibility it would be cut in length from three weeks to two.
He was hopeful AFLX, the seven-a-side version of the game played on soccer-sized grounds, would be broadcast.
"We would like to put an AFLX weekend in prior to the JLT Community Series, and I think that had support from the clubs and I am confident that will happen," McLachlan said on Thursday after a two-day meeting with club CEOs.
"We've got to finalise that and we have to work with broadcasters and sponsors on the final configuration of the JLT. If it is two or three games we would still be doing something with AFLX.
"The feedback from the coaches is they can manage the loads of the players so the right planning can be a very important part of the pre-season."
The rules of the game were not discussed during the two-day meeting of club CEOs, despite the controversy surrounding recent Match Review Panel decisions.
McLachlan said he had confidence in the League's dangerous tackle rule and its application after cases that have seen Patrick Dangerfield and Brodie Grundy suspended.
"I look at the cases and say the rule is the right rule, and I haven't heard anyone debate that," McLachlan said.
"These guys are so big and strong now and they're able to execute tackles so expertly that if we don't protect the head we're going to have an ongoing problem with concussion.
"The rule is correct and I do believe it's been applied correctly. There is subjectivity in the application, but I feel it's been applied correctly."
Perth Stadium was also discussed among the club CEOs, with the biggest issue for McLachlan being the "bun-fight about who's going to play the first game there".
"When the first AFL game comes around it's going to be a big moment for football in this country … clearly in WA it's important to the two teams who gets to play first," McLachlan said.
"That's something we're working through and both teams are keen to play the opening game there.
"To give it the best impact we think it'll be on a Saturday."
McLachlan said he had no concerns about the future of Gold Coast and put full faith in Suns CEO and former off-sider Mark Evans to make the right call when selecting the club's next senior coach.