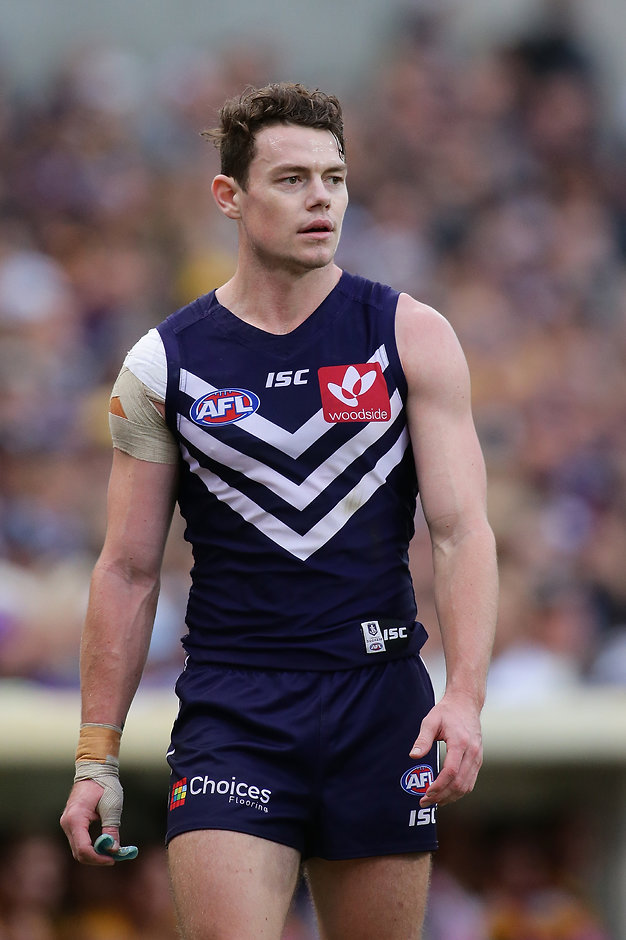 THE SEMI-FINALS are done and dusted, along with two more league teams. We have four trades left in what has been an epic rollercoaster of a season that saw many teams riding with their first donut of the year in this weekend's knockout match! That, along with a few shocking performances will make for some pretty sour Mad Monday 'celebrations'.
Fantasy pig
Dayne Beams returned to his epic best after a quiet week with a match winning 143 to lead all scorers for the round. He has 32 touches and kicked four goals in a complete eclipse of the Suns and he is making quite a nice habit of knocking up 140, doing so in thee out of his last four games.
• Nine things we learned from round 21
Honourable mention: Jack Billings backed up last week's impressive 119 with his second best score of the season with 135 against the Dees. He was everywhere for the Saints despite their loss with 30 disposals and nine marks, while hitting the scoreboard on four occasions for one goal. If he had his kicking boots on he could have nailed a 150.
Rage trades
Lachie Neale won many teams a spot in the semi-finals last week off his own boot on the back of a thumping 150. A week is a long time in footy (as his mate Luke Ryan also realised) after knocking many of his coaches out of the finals after turning in one of the worst performances of his career with nine possessions and 32 points. It is hard to believe that stat line is true given the ball magnet played 65 per cent game time.
• Around the state leagues: Who starred in your club's twos?

Honourable mention: Brad Hill has had a sensational season, increasing in price by over 100K and causing many of his coaches to rightfully strut around like peacocks. Well, when it mattered most, the feathers were swiftly clipped after he turned in a dreadful 31 from eight kicks, two marks and one tackle. Unimaginable given the high standard he has demonstrated this season and heart breaking for his coaches.
Piglet
Sean Darcy seamlessly slipped back in to cover to cover the Brodie Grundy disaster with a nice score of 82 from 15 possessions and 27 hit-outs. The theory of big ruckmen taking years to develop enough to be competitive has been blown out of the water by the Dockers big kid and he has done enough to cover Grundy for one more week.
• After the siren: Richo's Saints need to get moving
The top five
Dayne Beams: 143
Jack Billings: 135
Josh Jenkins: 130
Patrick Dangerfield: 130
Lance Franklin: 129
Trade targets
Dayne Beams
Luke Parker
Nat Fyfe
Sam Menegola
Luke Dunstan
• The run home: Dees dare to dream, top four locked in?
Fantasy mailbag
Who's the mid to get?? @WarnieDT @RoyDT @CalvinDT pic.twitter.com/uUpK2IfgUV

— Liam McPherson (@LiamMcPherson18) August 13, 2017
Some great options, but Gibbs for me unless you can benefit from the money you save selecting Fyfe.
@RoyDT Do you like Hodgey as an upgrade option for his last 2 games. Carlton and Dogs coming off 100 & 120? #RoysWrap

— Josh Aspey (@JoshAspey) August 13, 2017
Yeah I sure do! He looked great against the Roos and they will be keen to get him plenty of ball!
2117 +3 to Buddy for amazing comeback -3 to LRyan. I won all 12 games with 1 man down bar 21pt loss to @RoyDT and now through to 17 prelims.

— Fiona cooksley (@Fijcookie) August 13, 2017
Great work! Unlucky to lose to me the way I've been going the last few weeks! Good luck in your Prelims.
@WarnieDT @CalvinDT @RoyDT treloar got a clutch handball in the last 5 seconds and im kicked out of finals by 2 points..

— Jacob Brinkworth (@JacobBrinkworth) August 13, 2017
Oh the humanity!
Get expert advice from The Traders in the Fantasy Hub. Follow AFL Fantasy on Twitter and 'like' the Facebook page to join in the conversation.