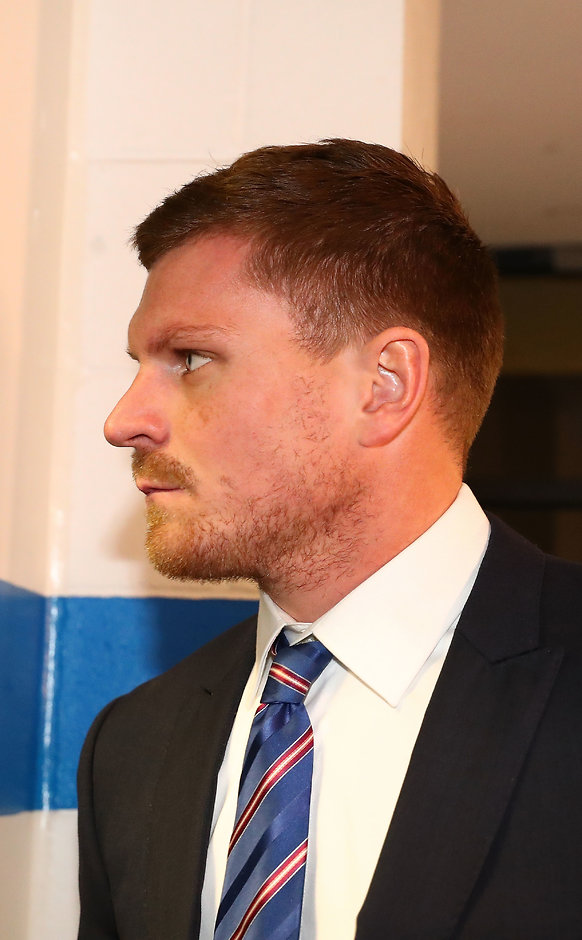 WESTERN Bulldogs forward Jack Redpath has failed in his bid to overturn a striking charge and will be sidelined for the first week of finals if the premiers earn the right to defend their flag.
Redpath pleaded not guilty to striking Phil Davis on Tuesday night, but the Tribunal upheld the Match Review Panel's charge and the key forward must now serve a three-match ban.
The 26-year-old could have accepted a two-match penalty with an early guilty plea, with his bad record preventing that from being reduced further to one match.
But the Bulldogs took their case to the Tribunal with the help of criminal defence lawyer Rob Stary, with Redpath becoming the fourth player this season to have his appeal dismissed.
Redpath argued he had pushed Davis with an open hand to the chest and shoulder area. He made a critical admission, however, that contact had slid high to the neck region.
After a 50-minute hearing, the jury of Richard Loveridge, Paul Williams and Stewart Loewe took 15 minutes to find Redpath guilty, potentially ending his season.
"We came here thinking we had a good chance, but it wasn't to be … I've got to cop it," Redpath said as he left the Tribunal.
In his defence of Redpath, Stary described the incident as a "forceful push" made with an open hand.
Redpath told the Tribunal he had been careful not to use a closed fist after being suspended for one match in round 18 for a jumper punch on Gold Coast forward Tom Lynch.
"The closed hand was something to stay away from ... this one was an open hand push. It felt to me like it deflected off his shoulder," he told the Tribunal.
Under questioning from AFL legal counsel Jeff Gleeson, Redpath admitted contact had deflected to the neck area, ultimately ruining his case that there had been no high contact.
A medical report from Greater Western Sydney stated Davis was not treated for any condition, no ongoing investigation was needed, and the key defender would not miss any training.
The jury was reminded by chairman Ross Howie before deliberating that a strike can be delivered with an open hand.
A player could also be found guilty of intentionally striking and making high contact, Howie said, even if their intention was to strike an opponent to the body.
Redpath will miss matches against Port Adelaide in Ballarat and Hawthorn at Etihad Stadium before finals.
The 11-9 Bulldogs are locked in a battle to qualify for finals and would face an elimination final in the opening week with Redpath sidelined.
• Forecast the road to the flag with the AFL Ladder and Finals Predictor