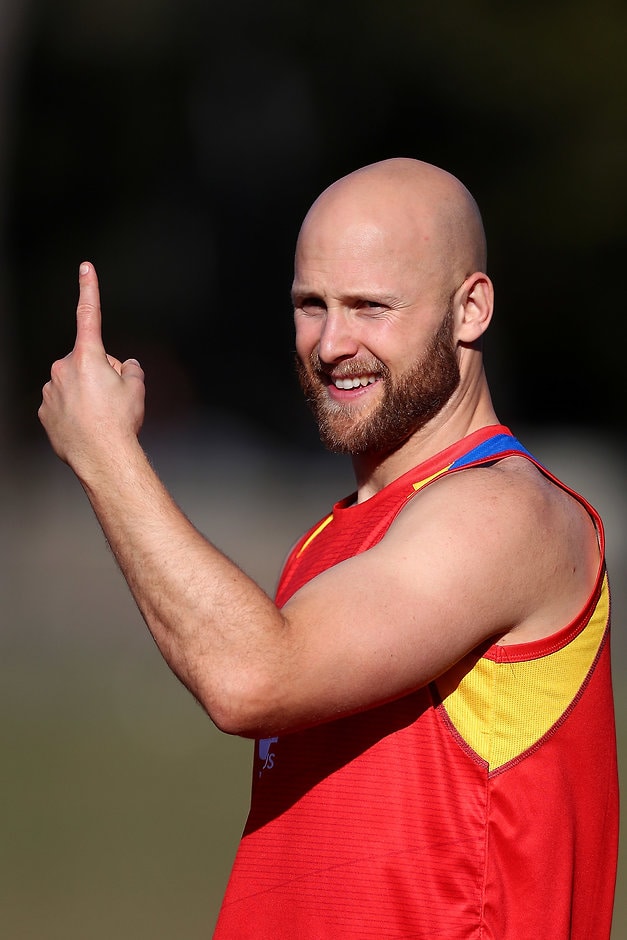 ASSESSING Gary Ablett's trade value is only marginally easier than deciphering the meaning of Lost and, like the American TV series, will almost certainly spark wildly different theories.
Less than a day after finishing as Gold Coast's leading vote-getter in the Brownlow Medal, Ablett did what the entire football industry was expecting, requesting a trade to his former club Geelong.
The Suns will want their pound of flesh for the dual Brownlow medallist, who won their 2017 best and fairest award despite missing eight games through injury.
And, as Ablett's manager, Liam Pickering, and Geelong both noted on Tuesday afternoon, Gold Coast holds the whip hand given the midfielder is contracted for 2018.
There will be Darryl Kerrigans who think the Suns are dreamin' if they ask for more than a third-round pick. Such sceptics look at Ablett and see a 33-year-old whose battle-scarred body has restricted him to 49 of a possible 88 games over the past four seasons.
But this argument ignores a significant fact: Ablett has just completed the second year of a heavily front-ended three-season, $3million deal, and is understood to have only $500,000 owing to him in the final year.
From the Suns' perspective, Ablett has effectively received a generous advance for 2018 and would leave the club shortchanged if he departs.
Although the Suns can't get that money back, they will factor it in when framing their trade demands to Geelong.
Gold Coast is yet to finalise whether it will seek a draft pick, player or a combination of both.
But after the departures of star midfielders Jaeger O'Meara and Dion Prestia at the end of last season and the club's heavy investment in last year's NAB AFL Draft – it selected Ben Ainsworth, Jack Scrimshaw, Will Brodie and Jack Bowes in the first 10 selections – the Suns will likely request a player.
If they do, they will target a player who can come in and have an impact from round one next season. We would imagine the Suns would love to add Jake Kolodjashnij, who re-signed with Geelong for two years in August, alongside twin brother Kade, while Sam Menegola and Queenslander Wylie Buzza could also be of interest.
Gold Coast could even make a highly ambitious bid for Northern Territory product Brandan Parfitt.
The Cats will be reluctant to part with any of these players when they're looking to build on, rather than dismantle, the team that took them to a preliminary final this season.
If Geelong tries to get the trade done with draft picks, it will make its first pick, No.20 overall, off limits, a selection it will likely need in any trade with the Western Bulldogs for Jake Stringer.
It's unclear whether the Cats' second-round pick, No.33, would satisfy the Suns, while their third-round pick, No.51, certainly won't.
Anyone who thinks the Suns are being greedy should not reference Hawthorn's 2016 veteran fire sale as a precedent.
The Hawks drove the moves of Sam Mitchell (West Coast) and Jordan Lewis (Melbourne), keen to regenerate their list, but Ablett, not the Suns, has initiated his prospective move.
The Suns' bid to extract a fair price for Ablett will be helped by the fact they are dealing with Geelong.
The Cats are widely regarded as one of the competition's most reasonable traders, a club that is happy to work towards win-win deals.
But, with Ablett, Gold Coast and Geelong will have to work overtime to achieve a result that satisfies both parties.