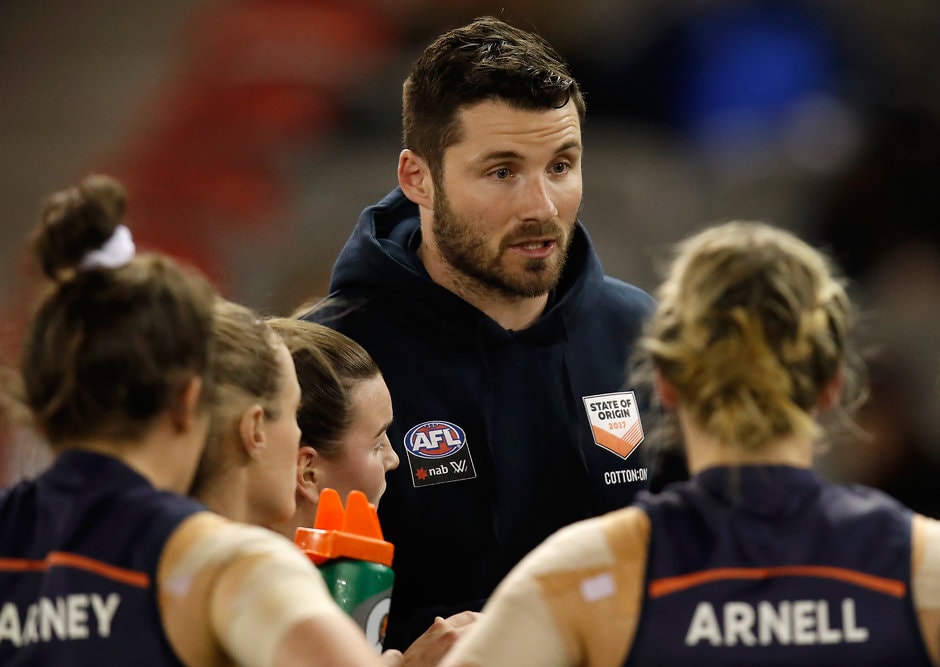 • Keep up with all the deals with the Trade Tracker
• All the latest trade and free agency news
• Indicative draft order: Keep up to date with all the picks
• Who's hanging up the boots? Keep track of 2017's retirements and delistings
VETERAN Melbourne defender Colin Garland has relinquished the final year of his contract to retire and focus on coaching at the Demons, most notably in women's football.
Garland's last act as a footballer was suffering a torn anterior cruciate ligament in a VFL practice match on season eve that cost him the entire 2017 season.
Opportunities would have been scarce for the 29-year-old in 2018, with Jake Lever crossing from Adelaide to join a backline already boasting Oscar McDonald, Sam Frost and possibly Tom McDonald.
"I would like to thank everyone that has impacted positively (on) my career over the 11 years I've spent at the club as a player," Garland told melbournefc.com.au.
"To my family, friends and especially my partner Jessie, you have supported me through it all. When you're a professional athlete, the sacrifices are actually made by the people closest to you, so I thank them for letting me do something I love for so long.
"I would like to point out that this decision has been some time in the making – myself and Josh have been having conversations for a while now. In the end, the well was dry.
"I couldn't live the trademark anymore as a player. I didn't want to waste a year remaining on the list, both personally and for the team."
Garland said his injury forced him to find something else to do, and his work with Melbourne's AFL Women's team and the Juvenile Justice Centre made this year "the most rewarding of my life".
He will have a number of coaching roles at the club next season, including within the AFLW and AFL sides, its Next Generation Academy and as the inaugural senior coach of the Casey Demons' VFLW team.
Garland, who also enjoyed some success as a forward, played 141 games after being the No.46 pick in the 2006 NAB AFL Draft and his best years were between 2010 and 2013.
The North Hobart product finished runner-up in Melbourne's best and fairest in the last of those seasons.
The Demons' general manager of football operations, Josh Mahoney, praised Garland's contribution.
"Col's always been a team-first player and very selfless in the way he's gone about his football, and his care for the football club," Mahoney said.
"This has been highlighted by this decision and the reasons why he's made this decision."