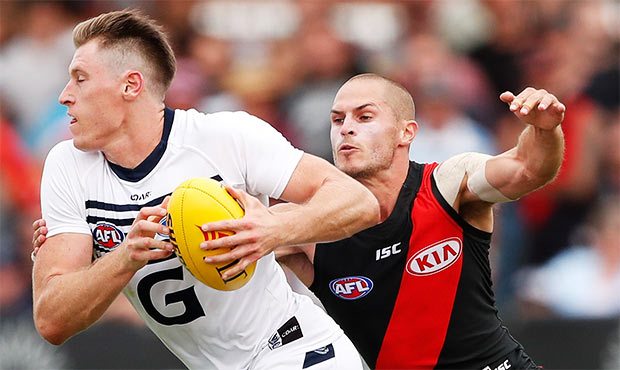 WHEN the AFL finally reveals plans for the first incarnation of its new AFLX format, it will mark the beginning of a bold experiment, but it will also come with an element of risk.
Expected to take the form of a round-robin tournament in place of the opening weekend of the JLT Series – which will be reduced to two games per club – there are a lot of questions that no one will be able to answer until we actually see what it looks like.
Will the concept be truly embraced by clubs, players and perhaps most importantly coaches?
Will the fast-paced format, with seven-a-side on a rectangular pitch actually be a watchable game for supporters?
Will large numbers of fans tune in on TV, radio and mobile?
And possibly the biggest question of all – is there any chance at all AFLX will take off to such a degree that it'll dilute the AFL's core product?
You'd suggest that's pretty unlikely given the constant rise in ratings, attendances and memberships for the home and away season and finals.
But with AFLX already being compared to cricket's Big Bash, veteran sports and media analyst Peter Cox has a warning for the AFL.
"What I'm saying to the AFL is, it's a changing world, it's a changing market, and that presents them with opportunities but it presents them more with threats to their long-term survival," Cox said.
"In cricket, has the Big Bash destroyed 50-over cricket, and is it affecting badly the test cricket?
"So there is a danger to this exercise, but you have to be brave, and take the move and move with the markets."
Cox, who's spent decades advising elite sporting organisations and media companies, believes AFLX could be an attractive proposition for the social media generation – and therefore potentially lucrative for platforms like Netflix, Facebook, Twitter and Google.
"Definitely that's a big potential," Cox said.
"Firstly they have endless resources, particularly Facebook and Google.
"They're looking to expand into markets around the world.
"They're looking for things that are aimed at a younger age group."
But – in the short term at least – the new format is likely to come in the form of a 'value-add' for current rights holders Seven Network, Foxtel and Telstra.
In August, Seven chief executive Tim Worner spoke enthusiastically about the prospect of AFLX becoming a big TV product.
"If you want these things to work you've got to have the right free-to-air partner," Worner told Mediaweek.
"We've proven we can build things with the AFL before.
"AFL (with) any letter on the end of it, is something that we'd be interested in talking to the AFL about."
Only time will tell whether that letter X will become a positive or negative factor in the code's future.
What is AFLX?
- Played on a soccer-sized field
- Played between two sides of seven, plus three on each interchange bench
- Ten-minute quarters
- No centre bounces (kick-ins from full-back after each goal)
- One umpire