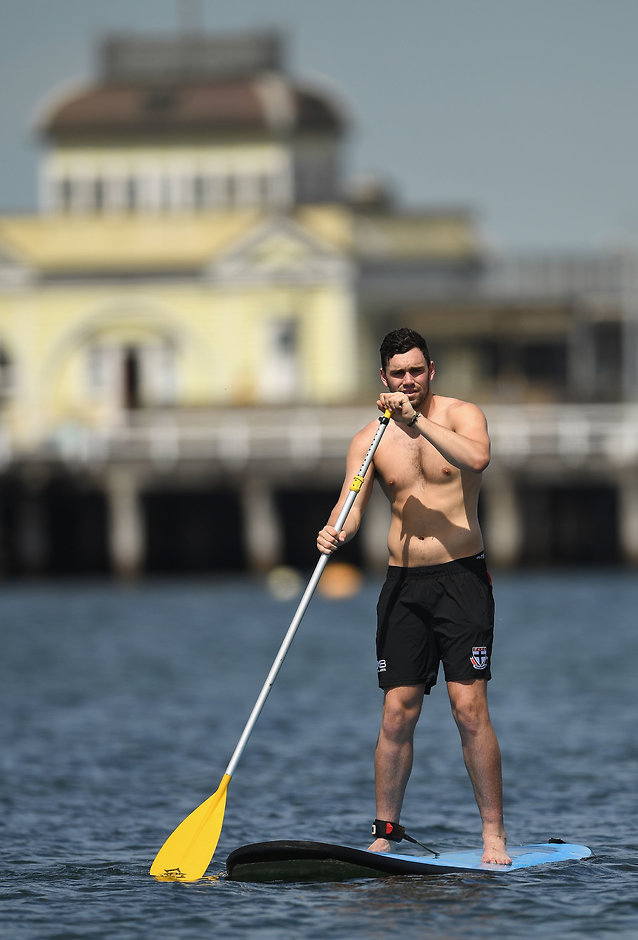 LUCKLESS St Kilda forward Paddy McCartin has suffered a right foot injury and will be on restricted duties for about a month.
The mid-foot sprain happened at training last Monday. McCartin is expected to return to full training by the new year.
"Paddy has built a really strong fitness base over the past few months and has shown huge improvement in his running capacity," football manager Jamie Cox said.
"During the second half of the season, through his break, and the start of pre-season, he was able to complete a significant amount of work.
"He'll be off legs for a few weeks but given he will be back in full training at the start of January, we wouldn't expect his pre-season to be impacted too much."
McCartin has suffered his numerous injury problems throughout his career, having suffered six concussions since 2014. The last of those occurred in June this year and ended his season.
However, that enforced time off meant he could focus on his running and McCartin returned to pre-season in career-best shape, and he set a personal best in the 3km time trial.
The 21-year-old was drafted first overall in 2014.
He has played 22 career games, five of which came in 2017.
With Nick Riewoldt having retired, a spot in the forward line has opened for McCartin.