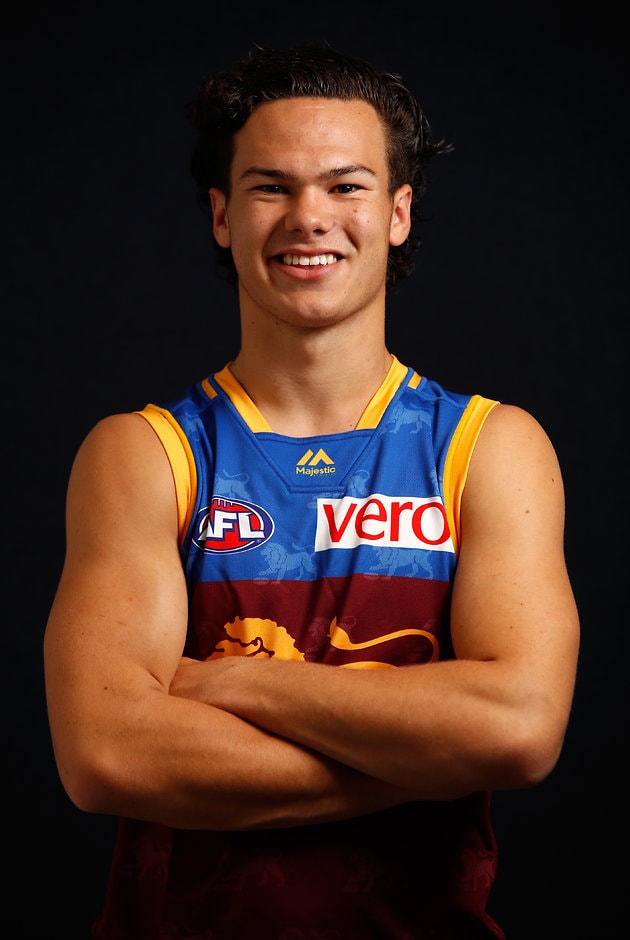 CAM RAYNER woke to rain and storms on his first day in Brisbane, but it did nothing to wipe the smile off the face of the Lions' No.1 pick in the NAB AFL Draft.
Rayner and fellow draftees Toby Wooller, Zac Bailey and Brandon Starcevich all landed in Brisbane on Tuesday afternoon and reported for light duties at the Gabba on Wednesday morning.
They met a number of their new teammates who were doing a weights session, including skipper Dayne Beams, and will join the entire squad later in the day for a relocated session at Nudgee College.
"It's a bit surreal walking into an AFL club, but all the boys have been really good. It's exciting and I can't wait to get stuck into it," Rayner said.
"The last couple of days have been a whirlwind and a little bit strange, but now that we're here and getting into training and meeting everyone it's become more of a reality and it's exciting."
Rayner joked that he "brought the (bad) weather" with him from Melbourne, but it wasn't dampening his spirits.
He and Wooller will be lodging with Lions CEO Greg Swann for the immediate future until they settle into Brisbane.
Rayner said he was ready to deal with everything that came with being the number one pick.
"Being up in Brisbane it won't be as bad," he said.
"I know if you're in Melbourne the pressure would be higher.
"Once we start playing that'll be my opportunity to show why I went No.1 pick.
"I'm just looking forward to getting out there and playing my footy."
The Lions' draftees, also including Academy products Connor Ballenden and Jack Payne, will do a very light session on Wednesday before joining the main group on Saturday.