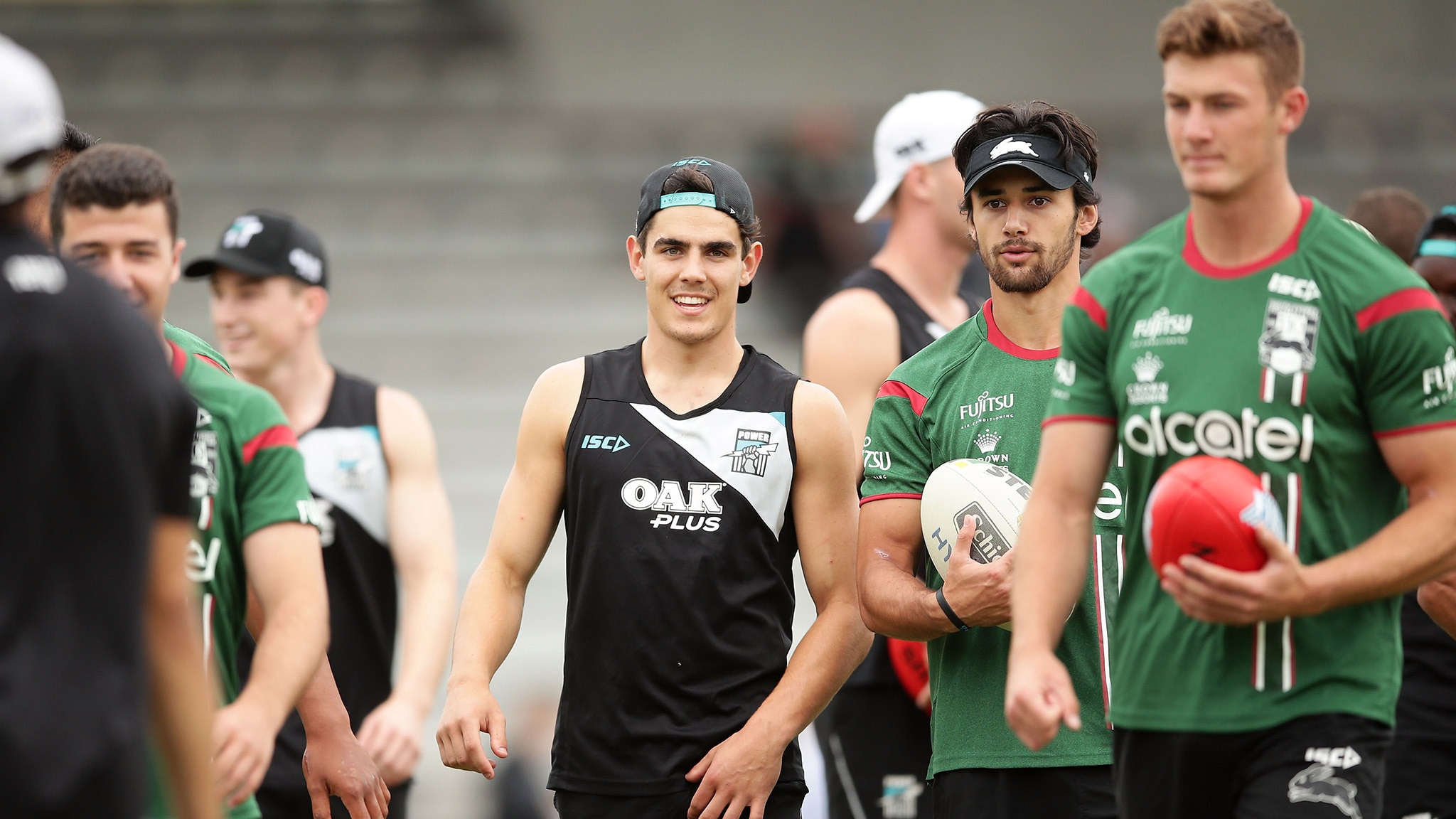 I guess the older generation of people call me Big Bird, but the boys my age don't really understand it
Joel Garner
PORT Adelaide draftee Joel Garner was in the dark in more ways than one during the NAB AFL Draft before the Power pressed the button on his football dream.
Garner was watching the draft unfold with his family at Gruyere, population 848, in the Yarra Valley, when storms forced the television coverage at his house to drop out.
The Vic Metro captain then jumped on his phone to follow proceedings as he surprisingly slid down the board.
The Power snapped up Garner with the 60th overall pick to add to their haul of bargain basement pick-ups who have plenty of upside.
"Our power went out at home so we weren't watching the draft," Garner said.
"We were all on our phones, so that was a bit of a worry.
"I wasn't really nervous, I was more excited and I thought, it will be what it will be, whatever happens.
"There was a little bit of nerves towards 55 plus, but I'm very excited now."
As well as leading Vic Metro, the 18-year-old half-back captained Eastern Ranges and Scotch College this year.
He was also the first indigenous prefect in Scotch's 166-year history.
Nicknamed 'Big Bird' in honour of the legendary West Indian fast bowler of the same name, Garner admits his younger teammates haven't caught on to it just yet.
"I guess the older generation of people call me Big Bird, but the boys my age don't really understand it," Garner said.
Garner's expectations for his first season with the Power are simple – improve as the year goes on, play good footy in the SANFL and push for a senior game.
He got a taste of what it's like in another elite sporting code having spent the past four days training with NRL club South Sydney.
The Power sent their first and second year players to Sydney to work alongside the Rabbitohs, rubbing shoulders with the likes of Greg Inglis and Adam Reynolds.
"It was awesome and a really crazy experience to see how they (South Sydney) work and try to get some learnings from their club and try and take it back to our club," Garner said.
"We did a little bit of tackling practice and that was really cool to learn the techniques and we can take it back to the club and hopefully show some of the other boys how to do it properly."