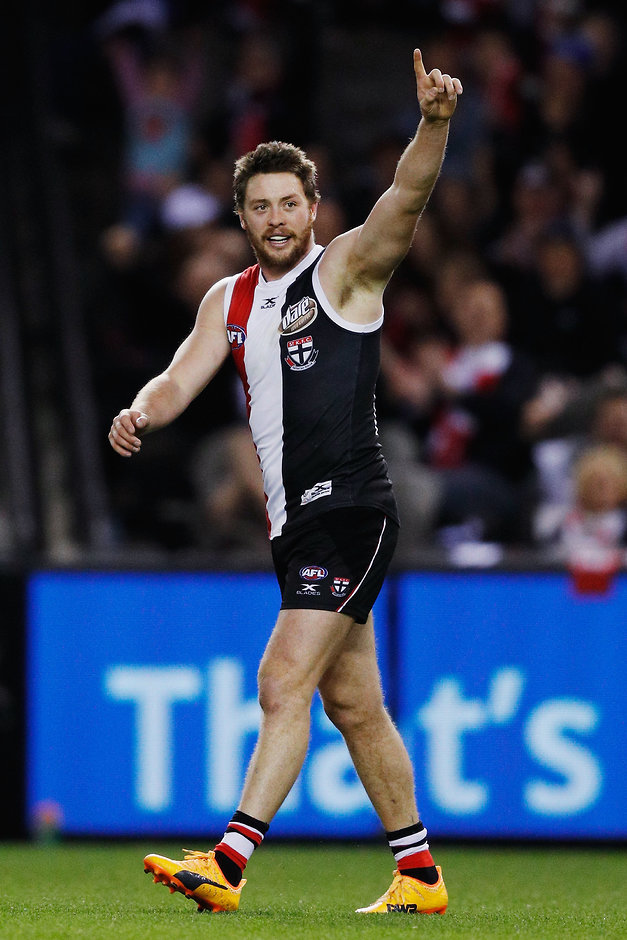 I don't really see myself as that good a player, but obviously someone does
Jack Steven
HAMSTRING problems plagued St Kilda midfielder Jack Steven in a season in which he struggled to deal with attention from taggers.
The onballer entered 2017 having won three of the Saints' previous four best and fairest awards. After turning 27 in March, he should have been primed to again star.
Instead, he finished sixth in the Trevor Barker Award and was restricted to 22 or fewer disposals in eight of his 20 games.
Steven was fit enough to play through the hamstring issues but he told AFL.com.au he struggled to truly shake them.
"It was just hammy tendon stuff. You're not injured but they're just there. It's just a bit annoying," Steven said.
He knows how to win his own football, having ranked in the top 15 in the AFL for centre clearances per match over the past two seasons, but Steven's acceleration from congestion is his most damaging attribute.
That was blunted by his soft tissue troubles.
"It was just more your take-off speed (where) you can feel it. That's my whole game. I noticed it a bit, for sure," Steven said.
When at his best, Steven was still in the AFL's top bracket. He racked up 40 disposals and 11 clearances as St Kilda beat North Melbourne in round 22 and was excellent on the night the Saints thumped Richmond in round 16, collecting 33 disposals and booting a goal.
However, he was often nullified by opposition stoppers.
"I don't really see myself as that good a player, but obviously someone does. You've just got to take it as a compliment and try to work through it," Steven said.
Perhaps the low point of his year came when he suffered a punctured lung late in a tight round two loss to West Coast.
It came after an innocuous incident and while Steven struggled to breathe and felt a sharp pain under his ribs on the left side of his body, the doctors didn't initially know how severe the injury was.
"It was pretty frantic. I wanted to get back on and try to help the boys win but I wasn't too much help," Steven said.
He returned to the field and would spend three nights in hospital – two in Perth and one in Melbourne. While he was sidelined for two games, Steven said it didn't become a lingering issue.
"I was pretty much ready to go the week after, but they (doctors) said just to be careful and take another week off," he said.