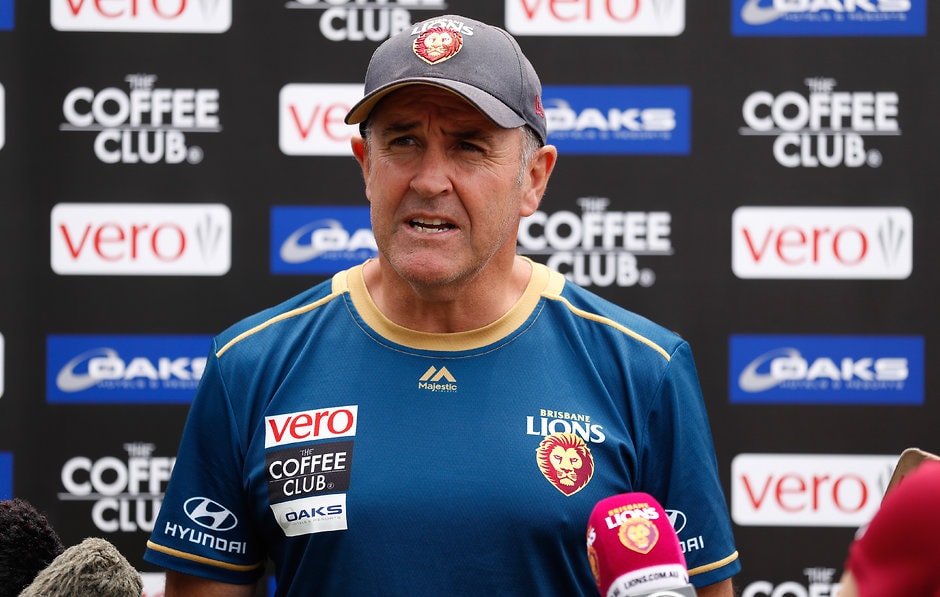 You can't imagine your way into improving your contested ball
Chris Fagan
CHRIS Fagan says he's prepared to risk injuries at pre-season training in order to improve the Brisbane Lions' work around the contest.
The Lions took their Tasmanian pre-season training camp to another level on Tuesday morning, introducing a modified game simulation that the players hit with full force.
Unlucky half-back Claye Beams strained a medial ligament earlier in the session during a contested drill, but Fagan said it wouldn't hinder their approach.
"It's a risky way to train in a way because you can get injuries, but the only way to toughen up and get better and improve your technique is to put yourself in that situation more often, which is what we've done, and so far, so good," Fagan said.
"You can't imagine your way into improving your contested ball.
"In the competitive games, it's full on, so that's a risk we have to take.
"I think all the good clubs do.
"If you go and watch the Sydney Swans train, they train hard like that all the time and we've just got to condition our boys that that's the way you do it."
Players were assembled into teams of 12 and competed on about one-third of the pristine University of Tasmania Stadium surface.
They meant business. New recruit Charlie Cameron bumped Archie Smith off the ball, and the big ruckman didn't take too kindly, chasing Cameron to give him a piece of his mind.
No.1 NAB AFL Draft pick Cam Rayner looked at home against the bigger bodies, while Luke Hodge did his usual organising in defence.
Mitch Robinson has missed some time with a calf strain but was back bashing and crashing.
Despite missing the final 15 matches of last season with a broken foot, Robinson said he wouldn't be giving up his forward line spot.
Lions players run laps at training in Launceston. Picture: AFL Photos

"They'll have to try pretty hard to take it off me, it's my spot," he said.
"I like the half-forward role.
"It's always good to have competitiveness in the group.
"Charlie and Cam Rayner's come in and he looks very silky smooth. I see him playing more midfield, so the midfielders should be worried, not me."
Fagan said that after 12 months under his tutelage, the Lions were far advanced on the same stage last year.
"We've ramped it up a fair bit this year, the competitive side of our training," he said.
"We need to win more contested ball so we can supply it to our forward line more regularly and not have to defend so many inside 50s."
Jarrod Berry was back running laps and doing some agility work after overcoming a foot injury.