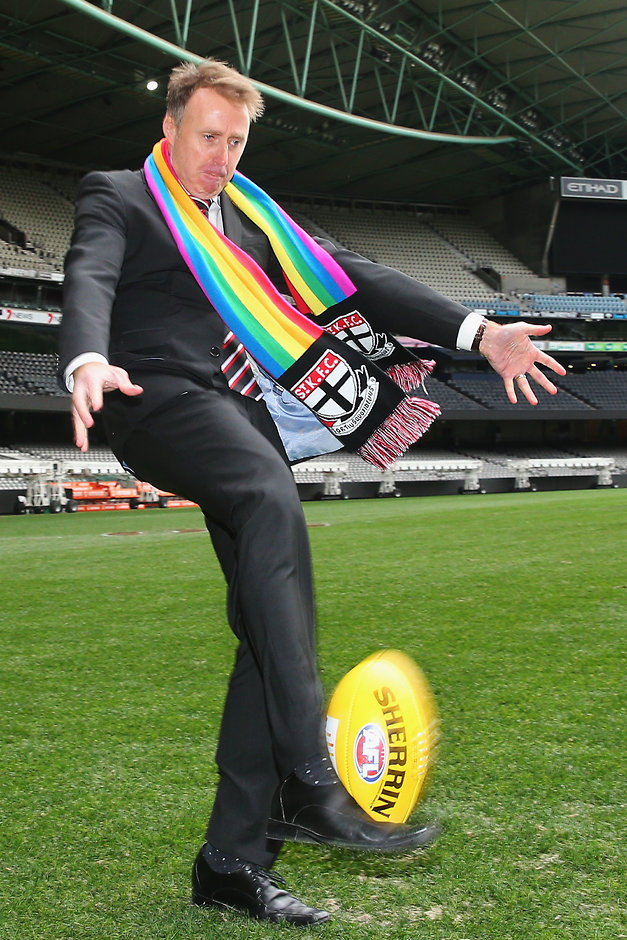 ST KILDA stands to make millions more from hosting games at Etihad Stadium next season, under a new deal nearly finalised with the AFL.
The Saints hosted all 11 of their home games at Etihad in 2017 for a return of just over $150,000.
However, as chief executive officer Matt Finnis detailed at the club's annual general meeting on Wednesday night, that return will increase significantly in 2018.
He was reluctant to go into specifics since negotiations are close to a conclusion but did reveal the Saints would be much better off.
"I don't think it would be speaking out of school to suggest that, in terms of like for like, in terms of match return, were we to have the same fixture next year as we had this year, with the same crowds, we're talking about a net return which is in multiple millions of dollars," Finnis said.
"It's very significant, and that for us is a game changer."
"We're very confident that (the deal) will be done early in the new year and well and truly before round one," he said.
The upcoming agreement will see St Kilda make a proportionally higher amount as crowd sizes increase.
President Peter Summers said it had been tough dealing with the current agreement, largely because of delays before St Kilda could ascertain how much it made from each match it hosted.
"It's probably about four-to-six weeks after a game before we know what we make. Sometimes longer, so that's how complicated the model is," Summers said on Wednesday night.
The Saints announced an operating profit of almost $800,000 for the financial year at the end of last month.