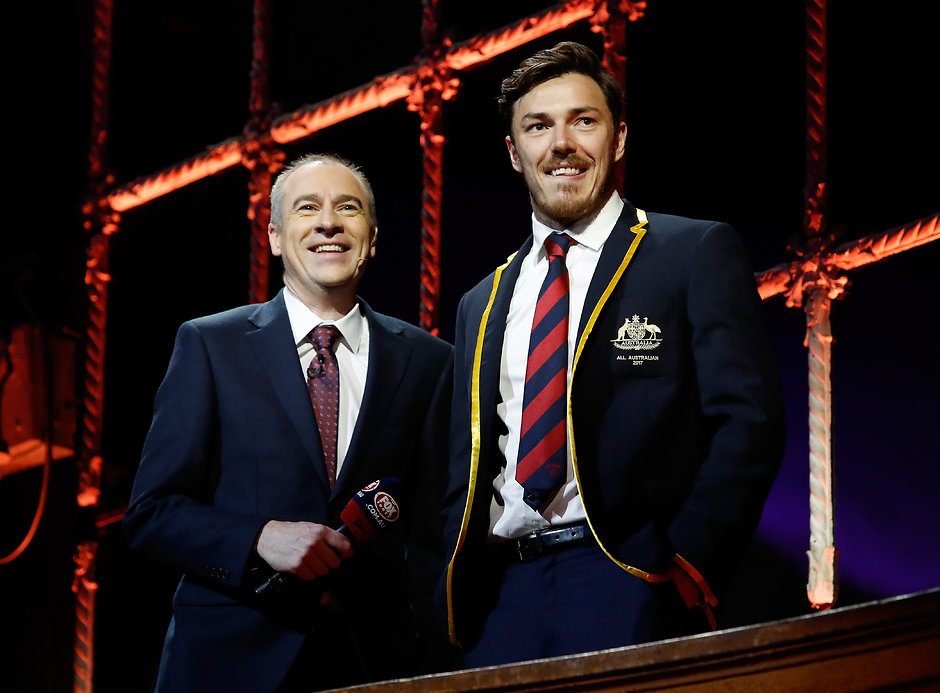 AWARD-winning sports broadcaster Gerard Whateley is set to join radio station SEN as chief sports caller.
It is a significant coup for the revamped sports station, which recently merged with Craig Hutchison's Crocmedia.
Whateley will spearhead SEN's football and racing coverage, and will also host his own show, Whateley, on Monday to Thursday from 9am until midday.
The 43-year-old's first day on air will be Monday January 29, bringing to an end a 13-year run as the ABC's chief commentator.
He was initially going to sign off from the ABC airwaves on the final day of the SCG Ashes Test between Australia and England, but Tweeted on Monday night that "circumstances have changed and that won't be the case".
Whateley said earlier the offer to join SEN was "an irresistible prospect".
"For so many of us, Melbourne is the sporting capital of the world," he said.
"The opportunity to craft a program that reflects our unique relationship with sport and speaks to every level of that community, from fan to participant, is a challenge I crave.
"My work and style is well revealed and that is what I'll bring to SEN. For those who treasure sport the way I do, I hope you'll come with me.
"To be the station's chief sports caller is a great honour coming with the challenge and responsibility of doing justice to the wide range of events SEN will broadcast from the AFL season to the Melbourne Cup."
Whateley takes the Big Freeze slide for MND research wearing Black Caviar's silks. Picture: AFL Photos

Whateley has twice been awarded the Australian Football Media Association's Alf Brown Trophy for outstanding performance.
He was also the inaugural Harry Gordon sports journalist of the year and is a five-time winner of the Australian Sports Commission award for the best sports coverage.
The new management at SEN has already made several changes, with veteran radio host and Richmond legend Kevin Bartlett moved an afternoon timeslot.
Following the axing of long-time drive hosts David Schwarz and Mark Allen in December, Bartlett will be joined by John 'Dr Turf' Rothfield for three hours from 3pm on weekdays.
Andy Maher will also return to the station in the midday to 3pm slot, replacing Francis Leach, while Garry Lyon and Tim Watson will remain on the breakfast show in 2018.