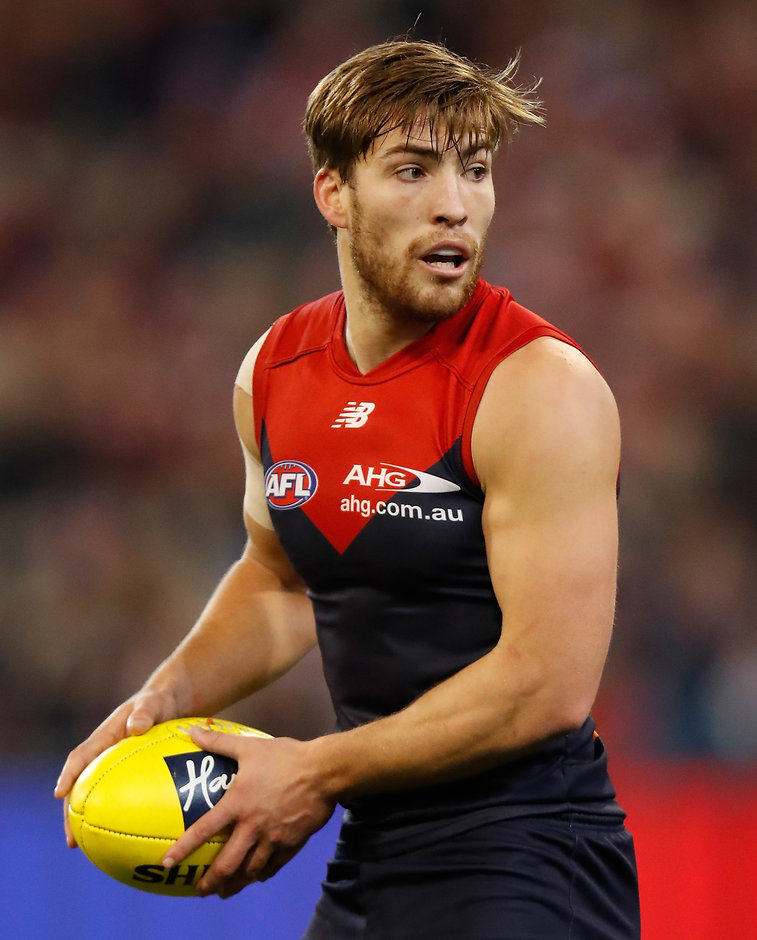 For me it is still really at the stage where it's session by session
Jack Viney
MELBOURNE co-captain Jack Viney is hopeful of being back in full training sometime in February as he targets a round one showdown with Geelong's star-studded midfield.
Viney has been on restricted duties after developing a stress fracture in his right foot at the end of last season, following surgery to release the plantar fascia in his foot last July.
The tough midfielder has progressed from running on the AlterG treadmill to running outside, and is hopeful of being back up to speed by the time the club travels to Maroochydore on Queensland's Sunshine Coast at the end of January.
"Hopefully around the Maroochydore camp I'll be doing some solid running," Viney told the club's website.
"I'm probably not into the main group by then but if I can get a really solid block of conditioning in during that time then hopefully I'm back into some contact and doing some drills with the team around early February."
The injuries to his foot forced Viney to miss four of the final eight matches, including the last two rounds of the season.
Viney said he was still not completely certain when he would be ready to resume training with teammates in a competitive sense.
"I'm really not sure what timeframe I'm looking at being back with the main group. For me it is still really at the stage where it's session by session," he said.
"If I feel comfortable doing what I did then we progress it. Some sessions we might have to hold [back] if it doesn't feel quite right.
"That's pretty much where I'm at."
Viney said the operation he had on his plantar fascia may have, in some way, contributed to the stress fracture he developed in the mid-part of his foot.
He initially struggled with the altered weight distribution going through his foot when he was running and he has to be careful not to progress too quickly to avoid any setbacks.
"I had my plantar fascia operated on after I partially tore that against Sydney halfway through the year," Viney said.
"Coming back from that, five to six weeks down the track, I ended up getting a stress fracture in my third metatarsal so that's what I'm trying to get back from now.
"There's a few things to juggle around after having the surgery on my plantar fascia.
"The dynamics of my foot are a little bit different so I'm just adjusting to different loads going through different parts of it and I'm finally at a point now where I do feel like I'm progressing well and I don't see too many hiccups along the way now."
Viney said he had not yet allowed himself to think about a match up against Cats stars Patrick Dangerfield, Joel Selwood and Gary Ablett.
The Melbourne star is focused on being available for the match first and foremost.
Viney will not feature in Melbourne's AFLX campaign and he will be monitored before the club decides whether he participates in the JLT Community Series.
"It's going to be a terrific match-up, especially with myself being a midfielder [up against those other stars]," Viney said.
"Geelong has got a pretty stacked midfield, which as a competitor you like to go up against and challenge yourself.
"I'm pretty excited about that but we'll try to get there first."