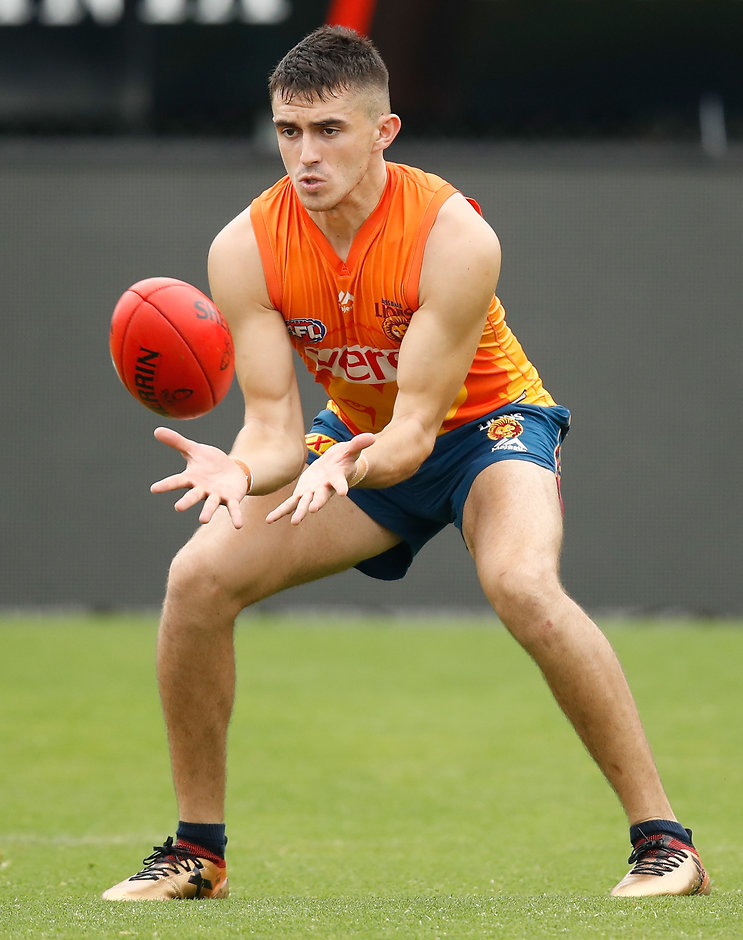 It's just more me and personal reasons and I just think it's the right time to go
Cian Hanley
BRISBANE rookie Cian Hanley has returned to Ireland for personal reasons, parting with the club after three seasons.
The younger brother of Gold Coast defender Pearce Hanley has experienced personal challenges over the past 12 months and was returning to his homeland to be closer to his family.
"The club has been unbelievable, I'm very appreciative of what they've done over the last while. It's no fault of theirs I'm going home," Hanley told lions.com.au.
"It's just more me and personal reasons and I just think it's the right time to go."
Hanley was signed by the Lions as an international rookie ahead of the 2015 season, but knee and groin injuries wiped out his first two years at the club.
He showed his potential in the NEAFL last year and was granted special dispensation by the AFL to return to the club's list as a fourth-year category B rookie.
The Lions had been keen to give Hanley more opportunities to prove himself, given his horrific run with injuries early in his career, but supported his decision to return home.
Football manager David Noble said his personality and work ethic would be missed.
"Cian has been one of our hardest workers over the last three years particularly, overcoming injury and personal adversity with such a professional attitude, it is very sad to see him go home," Noble said.
"We will miss his infectious smile, his positive attitude and bubbly contribution to our club. We wish him a safe trip back home to Ireland where he will reconnect with his family."
Both Cian and Pearce Hanley were granted personal leave in March last year to return to Ireland and spend time with their terminally ill brother Tommy, who lost his battle with cancer.