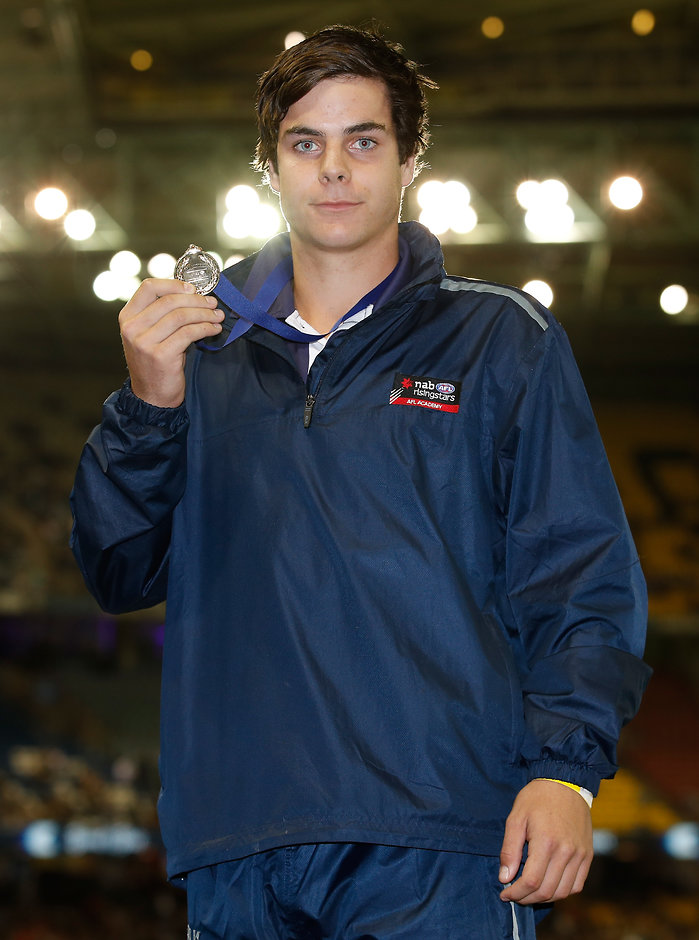 THE AFL will consider boosting its investment in state under-18 programs as the League looks at restructuring its talent pathway.
AFL.com.au understands the League is canvassing clubs about all aspects of its under-16 and under-18 programs, including the role of the NAB AFL Academy in developing the top draft prospects every year.
One option floated is to increase the pool of players the AFL will oversee outside of its national Academy program, which has traditionally covered 60 draft prospects at under-17 and under-18 level each year.
That streamlined approach could see the structure of the national Academy be changed to a more over-arching program to allow more draft hopefuls to experience its high level of coaching and welfare systems.
The Academy is in its 21st year, having started in 1997 in selecting the best AFL prospects from around the country at both under-17 and under-18 level.
It is a camp-based program that includes international high-performance tours – for the under-17s squad they have travelled to New Zealand in April, while the under-18s have started their draft year by heading to America in January the past four seasons.
The length and timing of the under-18 championships has been another discussion point with clubs, while the League has also been focusing on ways to make sure draft hopefuls are not overloaded in their final junior season – a key point that was discussed in its national talent forum in 2014.
Nine of the past 10 No.1 draft picks have been graduates of the Academy (Essendon's Andrew McGrath the exception in 2016), while over its history 82 per cent of the Academy players have progressed to be drafted or rookie-listed by AFL clubs.
Three-time Brisbane premiership player Luke Power has been head coach of the Academy since the end of 2016, having previously been an assistant coach at Greater Western Sydney following his one season playing with the Giants in 2012.
Ex-Gold Coast football manager Marcus Ashcroft last week started in his role as the League's new national talent football manager.
There has been a focus in recent months on the health of Tasmanian football, after the state produced just one player in the past two NAB AFL Drafts.
But other more football dominant states have also had their struggles in recent years, with Western Australia producing just three under-18 draftees in the 2015 intake.
However, WA did enjoy a much stronger national draft last year when they had 15 players picked out of the WAFL competition.